This post may contain affiliate links, which Globe Guide receives compensation for with each click or purchase at no additional cost to you. Thanks for your support!
Sure some borders are closed and there are travel restrictions in place, but there's a silver lining for Canadians: we just so happen to live in one of the world's largest countries, which means there's plenty to explore. Here are five amazing destinations in Canada that should be at the top of your staycation list.
Whistler, B.C.
This gorgeous spot a two hour drive from Vancouver is best known for hosting the 2010 Winter Olympics, yet with its jaw-dropping landscapes of towering peaks, glittering lakes and waterfalls it's a premiere destination year round. The action centres around the charming village which has plenty of restaurants and shopping spots, and the chairlifts heading up to the Whistler Blackcomb ski resort (which is one of the largest in all of North America) is just steps away.
Other fun things to do in Whistler include scenic helicopter rides, hiking to the picturesque Train Cemetery where abandoned rail cars are covered in vibrant graffiti, mountain biking, and relaxing at Scandinave Spa Whistler. The outdoor spa has rejuvenating hydrotherapy treatments like hot tubs, thermal waterfalls, a eucalyptus steam room, a Finnish dry sauna and heated slate relaxation benches.
READ MORE: How to enjoy a luxury getaway in Whistler, British Columbia
Quebec City
If you're missing Europe right now, head to Quebec City which is the next best thing to being in France: think winding cobblestone streets, charming bistros and patisseries, towering cathedrals and yes, they speak French!
The historic centre is surrounded by fortified walls, and has attractions like a funicular with great views over the town and river, a toboggan run in the winter, and the luxurious Fairmont Le Château Frontenac hotel. There are lots of fun attractions in and around Quebec City no matter what time of year you're visiting, like Nordic spas, the 83-metre high Montmorency Falls, ski resorts, the famous Quebec Winter Carnival and even the chance to sleep in an ice hotel!
READ MORE: 10 unforgettable winter activities to enjoy in Quebec City
Banff, Alberta
Alberta's Banff National Park is one of the most scenic spots in Canada, and images of its craggy peaks, rugged glaciers and gem-toned lakes have graced countless magazine covers. Nestled in the heart of the Rocky Mountains, the town is a great base for outdoor adventures like hiking, ice climbing, cycling and canoeing.
The 'Plain of the Six Glaciers Trail' is one of the most popular hikes in the area, which loops around turquoise Lake Louise before climbing 433 metres to Lake Agnes, where the views of Mount Whyte and Devil's Thumb are nothing short of stunning. You will also get a chance to pop into the Lake Agnes Tea House, located on the mountainside.
The ski resorts are also great for early birds as the powder starts as early as September, and some hills including Lake Louise Ski Resort and Mount Norquay also offer fun activities like snow tubing down the mountain which is a fun activity for all ages.
READ MORE: The ultimate list of apres ski spots in Alberta's Rocky Mountains
Be sure to stop by the Fairmont Banff Springs Hotel, which is the so-called 'Castle of the Rockies' thanks to its impressive architecture and perch in the middle of a thick forest. The best way to see it is by driving up to Surprise Corner just a few minutes outside of town, or stopping in for charcuterie or high tea.
READ MORE: The ultimate guide to the best of Banff, Alberta
Montreal, Quebec
Montreal is and one of Canada's most significant cultural hubs, holding more than 100 festivals each year, as well as hosting a Formula One Grand Prix. There are underground malls, spas built right over the water, paddle boarding on the Saint Lawrence River, and famous Old Montreal where the buildings date back to the 18th century.
Place Jacques-Cartier is at the heart of the action, and the nearby Chapelle Notre-Dame-de-Bon-Secours has an incredible birds-eye view of the historic city and port. Montreal also has some amazing cycling paths – one of the most scenic routes starts in the Old Port and will give you a taste of Montreal's Jewish culinary culture. Bike up to Mont-Royal ("The Mountain") which was designed by the same planner responsible for Central Park in New York City, has running trails, a lake and great views.
For a completely different experience at night, head to the Casino de Montréal which is renowned for its poker and other table games and is a great Canada casino.
READ MORE: How to plan the perfect girls' getaway in Montreal
Nova Scotia
Canada's east coast is a great place for a social distancing getaway (as long as your within the Maritimes bubble), and the spirited province of Nova Scotia has something for everyone. Home to some of North America's earliest European settlements, it's steeped in history and has a strong sense of community, and the islanders love their raucous kitchen parties complete with live music.
Featuring historic gardens, heritage sites, a farmers' market, vineyards, lighthouses and a theatre, there's plenty to explore in Nova Scotia. If you like colourful, charming towns and picturesque ports, head to Lunenburg which is a UNESCO World Heritage Site title. The waterfront boasts original colonial buildings, and there are artisans, breweries, distilleries and fresh seafood spots.
Another UNESCO World Heritage Site is one of the most beautiful natural landscapes in the province, the Grand-Pré in the Annapolis Valley's Bay of Fundy which is home to award-winning wineries and 12 different species of whales. For the adrenaline junkies, go tidal bore rafting in Nova Scotia. The exhilarating thrill sees you tossed around by waves up to 10 feet high, and feels like you're in a blender of chocolate milk!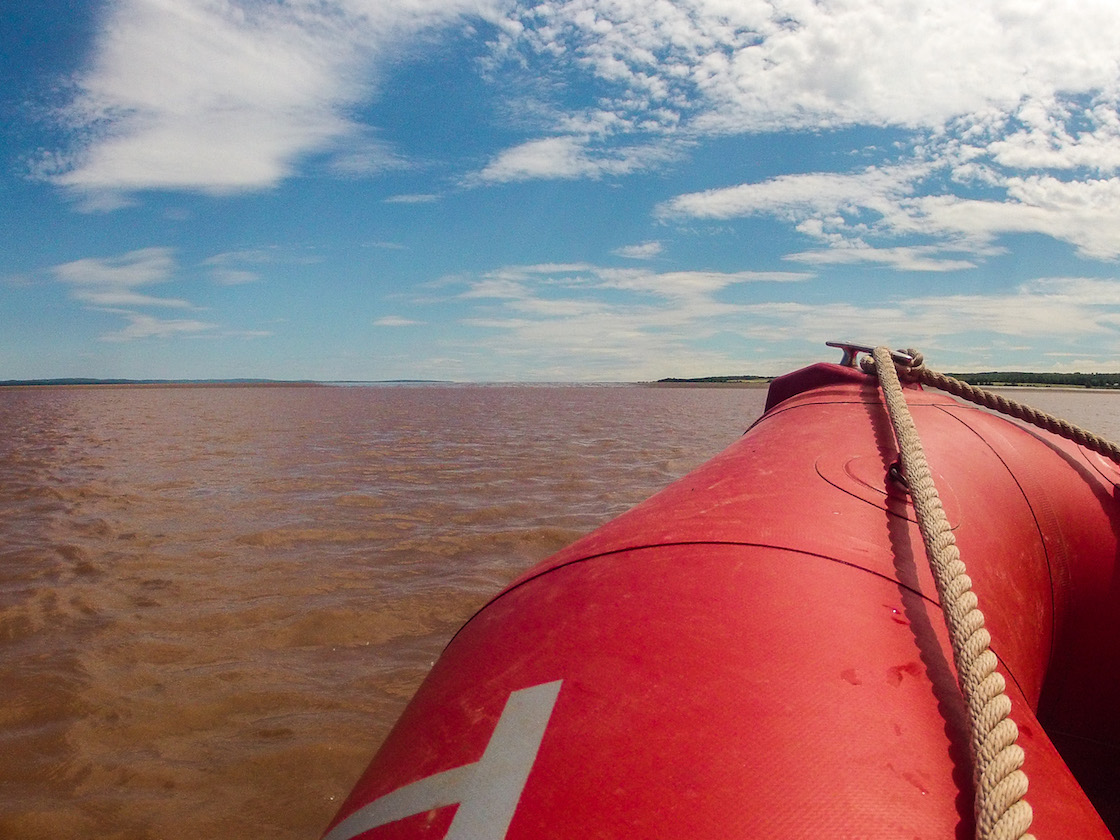 YOU MIGHT ALSO ENJOY: