As a self-proclaimed travel hacker who almost exclusively books flights with points and rewards instead of cash, one of the top questions I get is "what are the best Canadian credit cards for travel?"
While there's not a single card that fits everyone's needs, there are definitely some with great perks that stand out year after year. Lounge access at the airport? Yes please! Built-in travel insurance protection, free checked-bags, and avoiding foreign currency fees? A huge savings!
Read on to learn about the best travel cards in Canada, which ones are currently in my wallet, some secret tricks (hello free onboard wi-fi) and why you might want to pick them up too.
Best Canadian travel rewards credit card overall: American Express Platinum Card
I like to call this bad boy the silver bullet, partly in thanks to its luxe metal finish but mostly because of the incredible travel perks.
The American Express Platinum Card has been my go-to for years, mainly because of the flexibility of the Membership Rewards points, and that it gives you lounge access at airports all around the world.
First the bad news: The Platinum Card's annual fee is steep, at $799/year (but only $250/year for additional users, and $0 for an additional Gold card.)
However, you'll easily make all of your money back and then some thanks to the initial sign up bonus, which is usually worth at least $900 (with this link, it's worth $950).
Users also get a $200 annual travel credit that can be used towards any single travel booking made through the AMEX travel portal, and a suite of travel medical insurance coverage including emergency medical insurance (for those under age 65), trip cancellation and trip interruption. Because we all know the airlines probably won't be compensating you for any delays.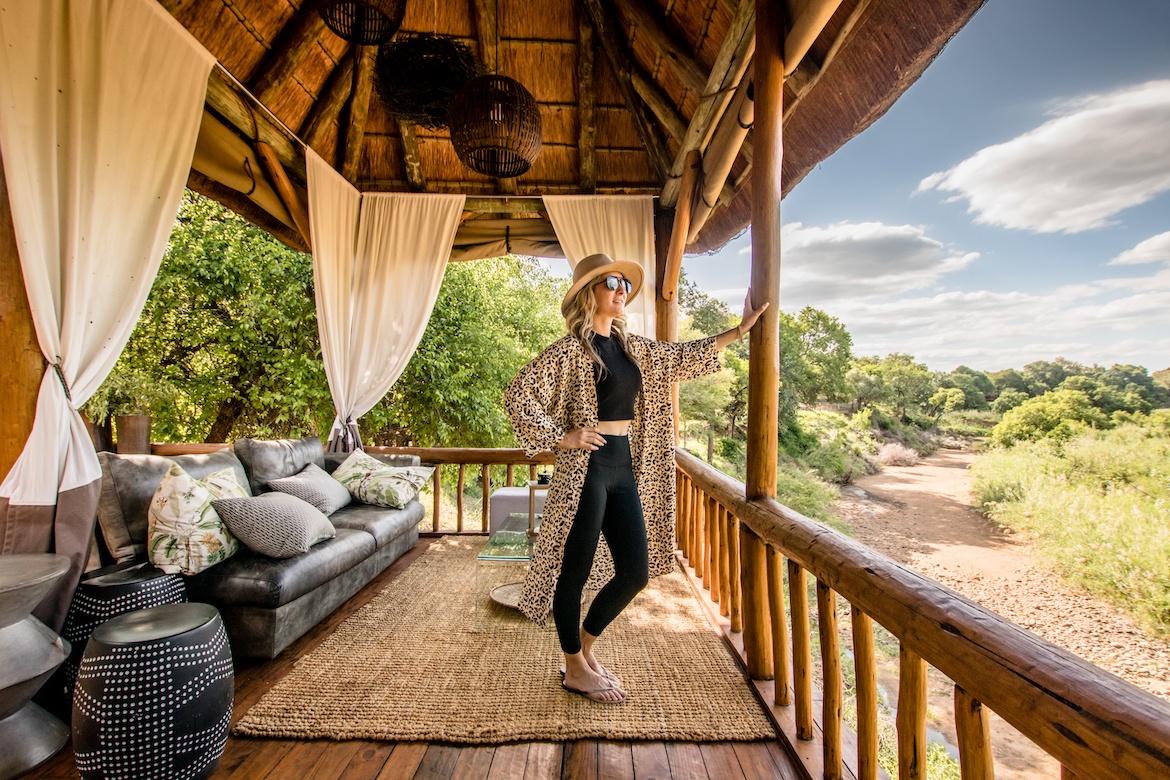 A new perk (to offset that spicy sign-up fee) is a $200 annual Dining Credit, valid at some of Canada's best restaurants.
Earning points
When it comes to earning points, American Express uses something called Membership Rewards points. They can be redeemed directly in the portal for things like flights, rental cars and hotel bookings, merchandise and gift cards, and even as statement credits against certain purchases (1000 points = $10 credit).
Personally, I find the best value comes when transferring those points to other rewards programs (usually at 1:1, though sometimes there are transfer bonuses when they're worth even more).
There are nearly two dozen airline and hotel partners, including Aeroplan, Marriott Bonvoy, Hilton Honors, Avios, Flying Blue, Emirates and Delta Sky Blue.
Airport lounge access
Now this is where the AMEX Platinum really shines: the airport experience. When it comes to making use of lounge access credit cards, Canada is a bit tough since our airports usually only have an Air Canada Maple Leaf Lounge, Priority Pass lounges and the WestJet Elevation Lounge (Calgary only).
The Platinum card will get you into every Priority Pass lounge and the WestJet lounge, regardless of which airline you're actually flying with. This also typically includes one free guest, with the option to purchase a day pass for additional guests.
On top of that, it gives unlimited access to more than 1,300 airport lounges around the world, including Delta Sky Clubs and AMEX's fancy Centurion lounges.
There's a $100 statement credit for NEXUS application and renewal fees, and those flying out of Toronto Pearson (YYZ) can also take advantage of perks like discounts on parking, free valet service and a priority lane at security.
Travel upgrades
Another amazing feature of this best travel card in Canada is that it gives you gold status for Hilton Honors, Marriott Bonvoy, and a handful of car rental companies.
To give you an idea of the value of that, Marriott Gold Elite members get automatic room upgrades (when available), priority late checkout and 25% more points on stays.
Members who book into a Fine Hotels + Resorts property through the American Express Travel portal also get additional perks like daily breakfast for two people, 4 pm checkout, and early check-in and room upgrades when available (worth an average of $550 USD).
All of these bonuses make the AMEX Platinum the best Canadian credit card for international travel.
Additional perks
Finally, if you get this card make sure to read their e-mails or sign up for the app, since some great offers occasionally pop up. A couple of recent ones I've taken advantage of are a free one year subscription to Disney+ ($120 value), and a $100 statement credit for Lululemon.
Globe Guide readers who apply for the card using this link also get additional Welcome Bonus points.
Best travel credit card, Canada lounge access: American Express Aeroplan Reserve Card
The only reason I don't personally have the American Express Aeroplan Reserve Card is because I already have the AMEX Platinum and can't stomach the idea of another pricey annual fee ($599/year and $199 for an additional user)–however, it's offerings are almost as good…perhaps even better if you primarily fly with Air Canada/Star Alliance.
The current signup bonus is a jaw-dropping 90,000 Aeroplan points, and combined with the perks which I'll get to next that adds up to a value of about $2600/year.
Travel perks
The best perk of this card for those who frequently fly with Air Canada is access to their excellent Maple Leaf Lounges (only when flying Star Alliance), and there are 16 of them worldwide. That's in addition to a Priority Pass membership, which includes to access 1,300 lounges around the world. A guest is usually welcome as well.
There's also travel insurance, and an annual companion pass after $25,000 in spending where a second person on the same roundtrip itinerary anywhere in the world can fly for between $99-$599+ taxes.
Priority check-in, boarding and baggage handling are included for the cardholder and up to eight companions on the same Air Canada reservation, and everyone's first checked bag is free. Aeroplan redemptions are often offered at a lower rate, cardholders can take advantage of AMEX offers (similar to the Platinum card), and spending counts towards Aeroplan Elite status.
Overall, this card is excellent for those who frequently fly with Air Canada and are chasing Aeroplan status, and are only interested in collecting Aeroplan points.
This is the card that I've had the longest, as its annual fee is relatively low at $119/year ($59 for an additional user) and offers good value when travelling with WestJet.
The WestJet World Elite MasterCard has a solid sign up bonus of $450 in WestJet dollars, and I love this rewards program because it's so simple to use.
The WJ dollars can be used for WestJet flights and vacation packages without any blackout dates, which makes them a cinch to redeem instead of having to figure out a rewards chart based on points.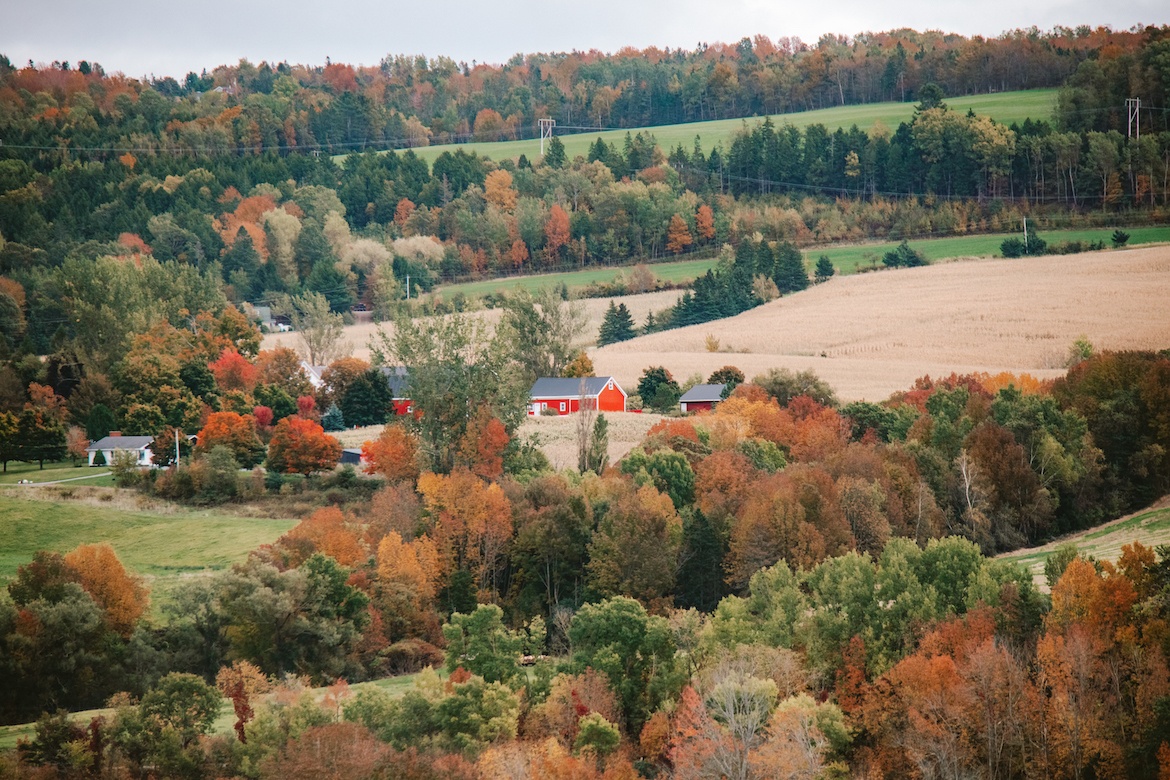 Travel perks
One of the best features of this card is that it offers one free checked bag for the primary card holder (even if you didn't pay for the flight on your credit card), and for up to 8 other travel companions on the same reservation which can be a huge cost savings.
There's also travel insurance, a membership for the DragonPass Airport Lounges Program (not including a fee of $32 USD per person, per visit) and an annual companion flight voucher that allows you to book a companion fare at a reduced rate (or, exchange your voucher for four lounge vouchers).
I've personally found it can be a challenge to redeem the companion voucher sometimes, since both people must fly on the exact same round-trip itinerary and some flights are blacked out. However, when you manage to find one it can usually save at least a couple hundred dollars.
Additional perks
My favourite little-known perk of the WestJet World Elite MasterCard is the free in-flight wifi. Just connect your account to Boingo for access to hot spots worldwide including during your WestJet flight!
If you order food often you'll like the free one year subscription to Door Dash ($120 value) with $0 delivery fees, and linking the card to your Petro Canada number will save you 3¢/L at the gas pump.
Best travel credit card, Canada travel: CIBC Aeroplan Visa Infinite Card
Aeroplan is my go-to frequent flyer program, solely because it's so easy to earn miles in Canada and they can be redeemed for flights anywhere in the world.
With that in mind I'm always on the lookout for affiliated cards, which is how I recently ended up with the CIBC Aeroplan Visa Infinite Card.
RELATED: Secret tricks and tips for booking Aeroplan rewards
The latest promotion is a $1500 value in the first year, which includes waiving the annual fee ($139) and up to 50,000 Aeroplan points.
Travel perks
This card offers great value for anyone who flies Air Canada/Star Alliance regularly, as it includes the first checked bag free for you and up to eight companions every time you fly with Air Canada. It's also ideal for those who redeem Aeroplan points frequently, as cardholders can often book flight rewards for fewer points and without additional airline surcharges on Air Canada flight rewards.
There's travel insurance coverage, discounts on car rentals, and you can also add authorized users who can enjoy travel perks even when they're not flying with you. Cardholders can also get closer to Aeroplan Elite status, as every $10,000 in spending counts as 1,000 Status Qualifying Miles and 1 Status Qualifying Segment.
While the card doesn't have much of a wow-factor unless you fly on Air Canada a lot, it's still worth signing up for to at least get the initial bonus.
Canadian travel credit card with low annual fee: TD Aeroplan Visa Infinite Card
Another solid option with a low annual fee ($139) is the TD Aeroplan Visa Infinite Card, which has a sign-up bonus of 55,000 Aeroplan points and the fee waived during the first year.
Similar to some of the cards mentioned above it includes a NEXUS credit, free first checked bags on Air Canada flights for the cardholder and up to eight companions on the same reservation, travel insurance and preferred pricing on Aeroplan reward flights.
Overall this one doesn't have a huge wow factor, but it's a good option (similar to the WestJet card) for those who can take advantage of the free checked bags on Air Canada, and want to earn additional Aeroplan points without a huge annual fee.
I'm a fan of the BMO Ascend World Elite MasterCard because of the low annual fee ($150, waived for the first year), and it's easy to accumulate points quickly since grocery, gas and travel purchases earn 3-5X the points. There's also a signup bonus of 60,000 points, which is a $400 value.
You can then can then redeem those toward flights, vacation packages, hotel stays, etc., in a booking engine similar to Travelocity. I've run price comparisons with my go-to sites like Kayak, and always found their pricing to be on par.
If you don't have enough points for the booking you want, you simply pay the difference and can also redeem points as statement credits for travel-related purchases.
Travel perks
There are a few perks included like travel and medical insurance, purchase protection and extended warranties. It comes with a DragonPass membership with four free visits per year ($120 USD+ value), as well as access to Boingo wifi (hello, in-flight internet!)
This BMO card is a good option for the occasional traveller who likes the flexibility of redeeming outside of a single program, a low annual fee and a few bonuses like lounge access and wifi.
Globe Guide tip: To find credit cards to help you achieve your travel hacking goals, check out Frugal Flyer's credit card comparison tool.
An important note about Canadian travel hacking
When it comes to using travel credit cards, Canada has some great options but it comes with a caveat: to properly make use of the benefits and not negatively impact your credit score, it's critical to pay off the balance in full each month.
Interest rates are no joke (thanks, Bank of Canada), and any cost savings on things like travel insurance and checked bags will go right out the window if you carry a balance. So, enjoy churning and burning those travel rewards credit cards, but also ensure you pay every cent of that statement balance each month.
YOU MIGHT ALSO ENJOY:
SHARE THE PINSPIRATION! CLICK THE IMAGES BELOW TO PIN:
This post may contain affiliate links, which Globe Guide receives compensation for at no additional cost to you.