Whizzing down a double-black diamond ski run while dodging moguls and trees is guaranteed to get the heart racing, and it turns out speeding down the mountain is just one of the many adrenaline-filled activities at Panorama Resort. Nestled in the heart of British Columbia's Purcell Mountains, the hill boasts one of North America's top 10 verticals, has a prime spot on the aptly-named Powder Highway, and nearly three-thousand acres of skiable terrain including notorious Taynton Bowl which can challenge even the most confident skiers.
This post may contain affiliate links, which Globe Guide receives compensation for with each click or purchase at no additional cost to you. Thanks for your support!
The all-season resort has plenty of activities to keep visitors of all ages occupied, and really comes alive during the winter thanks to its convenient perch just 20 minutes west of Invermere, loads of ski-in/out accommodations and bragging rights as the home of Canada's largest outdoor on-mountain hot pools. But besides the hill and its buzzing base, Panorama offers some unique adventures you'd have a tough time finding anywhere else. Here are five you won't want to miss.
Heli-Skiing
Is there anything more bucket list-worthy than a day spent shredding untouched pow in the backcountry? You can do just that with RK Heliski, located a few minute's drive from the resort. The operator has been guiding its guests through the Purcells for decades, building a loyal clientele from all over the world who quickly become addicted to the chest-deep snow drifts and high elevations typically only found in this area.
WATCH: Heli-skiing in Panorama, B.C.
A Bell 212 helicopter plays chairlift for the day, dropping skiers and snowboarders onto towering glaciers at heights of up to 3,000 metres, then vanishes over the horizon leaving the group to be expertly guided down the slopes. Alpine adventures are fully customizable, but typical packages include three to four long runs as well as a hearty breakfast and slopeside lunch—safe to say your legs will be screaming for a break by the time you make it down from your third run!
READ MORE: Alpine adventure: Heli-Skiing with RK Heliski in Panorama, B.C.

Heli-Fondue
Panorama Resort kicks apres-ski up a notch, thanks to its heli-fondue offering. In late afternoon, guests arrive at the RK Heliski base, then get to enjoy a helicopter ride up to Summit Hut (elevation 2,370 metres), which grants a birds-eye view of the snow-covered mountain valley and entire resort.
WATCH: A heli-fondue ride at Panorama Resort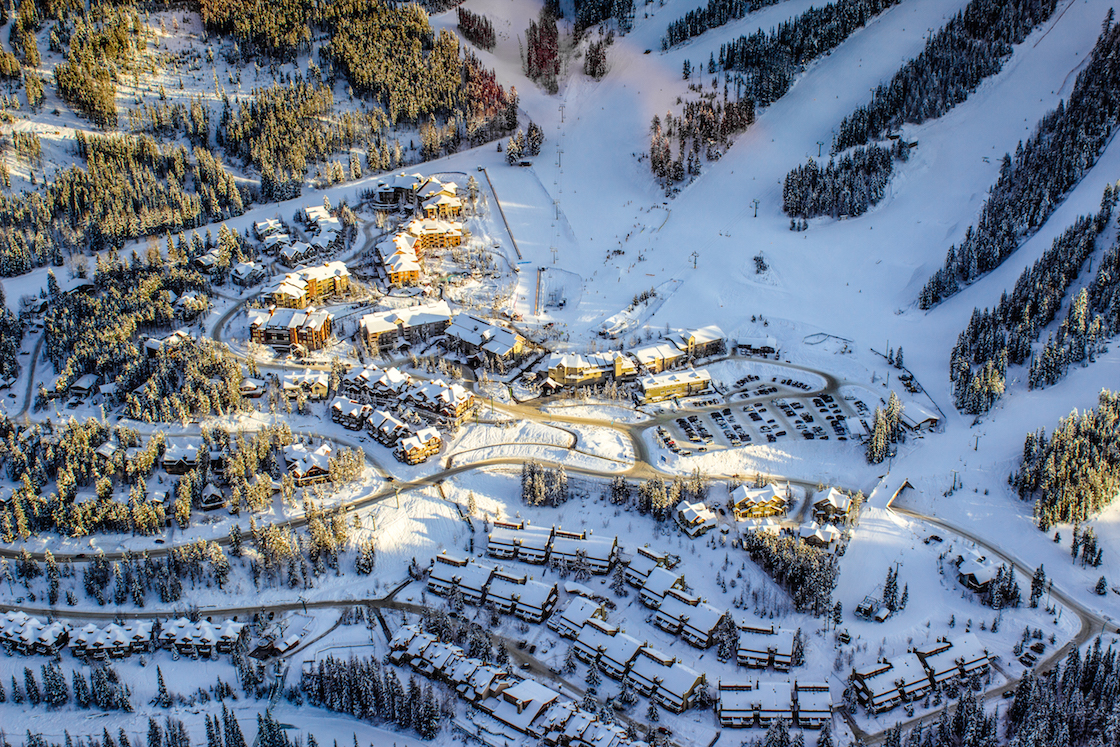 Inside the cozy hut, a husband/wife team prepares steaming pots of gruyere cheese fondue paired with meat, a combination so delicious it will make it hard to ever eat in a ski hill cafeteria again. Take a break to watch the sunset behind the mountains, then head back in to tuck into chocolate fondue accompanied by a colourful arrangement of fresh fruit.

There's no need to feel guilty about the calories, since you'll be working them off when you ski all the way back down the hill—in the dark, guided only by the light from a head lamp. Between the incredible views, fantastic food and unforgettable experience of skiing after dark, a heli-fondue excursion is a must-do at Panorama Resort.

Snowmobiling
Thrill-seekers of all ages and skill levels love spending an afternoon ripping around the B.C. backcountry on a snowmobile, as part of the guided tours led by Toby Creek Adventures. The operator outfits guests with protective gear, then demos how to drive a skidoo before everyone heads off into the wilderness. With over 32-thousand acres of terrain to explore, guests can expect to do everything from weaving through old-growth forests to enjoying panoramic views from eight-thousand feet up.
Tours include a stop in a cozy alpine cabin to warm up and enjoy a snack, before heading back outside and speeding around the snow-covered hills.
Paragliding
Bet you've never seen someone parachute at a ski resort before! Panorama is one of just a few places that offers this unique winter activity, where guests can try tandem paragliding right from the hill.

The activity lasts anywhere from 60 to 90 minutes, and includes demonstrations and safety training. Then, it's time for liftoff! Guests get strapped into their skis and brightly-coloured parachutes, and when the wind is just right they'll find themselves heading down the hill then gracefully gliding up, up and away. It's hard to beat the serene feeling of silently gliding through the clouds, channelling your inner bird as you soar high above the chairlifts and skiers.
YOU MIGHT ALSO ENJOY:

Alpine adventure: Heli-Skiing with RK Heliski in Panorama, B.C.

The ultimate guide to enjoying winter in Golden, British Columbia

Fun things to do in Revelstoke, British Columbia in winter
Fabulous Fernie: A where-to guide for the scenic mountain town

SHARE THE PINSPIRATION! CLICK THE IMAGE BELOW TO PIN:

Globe Guide enjoyed some of the aforementioned activities as a guest of Panorama Resort. As always, hosts have no editorial influence on articles.