With long stretches of soft, sparkling sand, water so clear it's like swimming in an aquarium, high octane adventures and a fascinating blend of cultures from every corner of the globe, there are endless things to do in St Maarten for all types of travellers.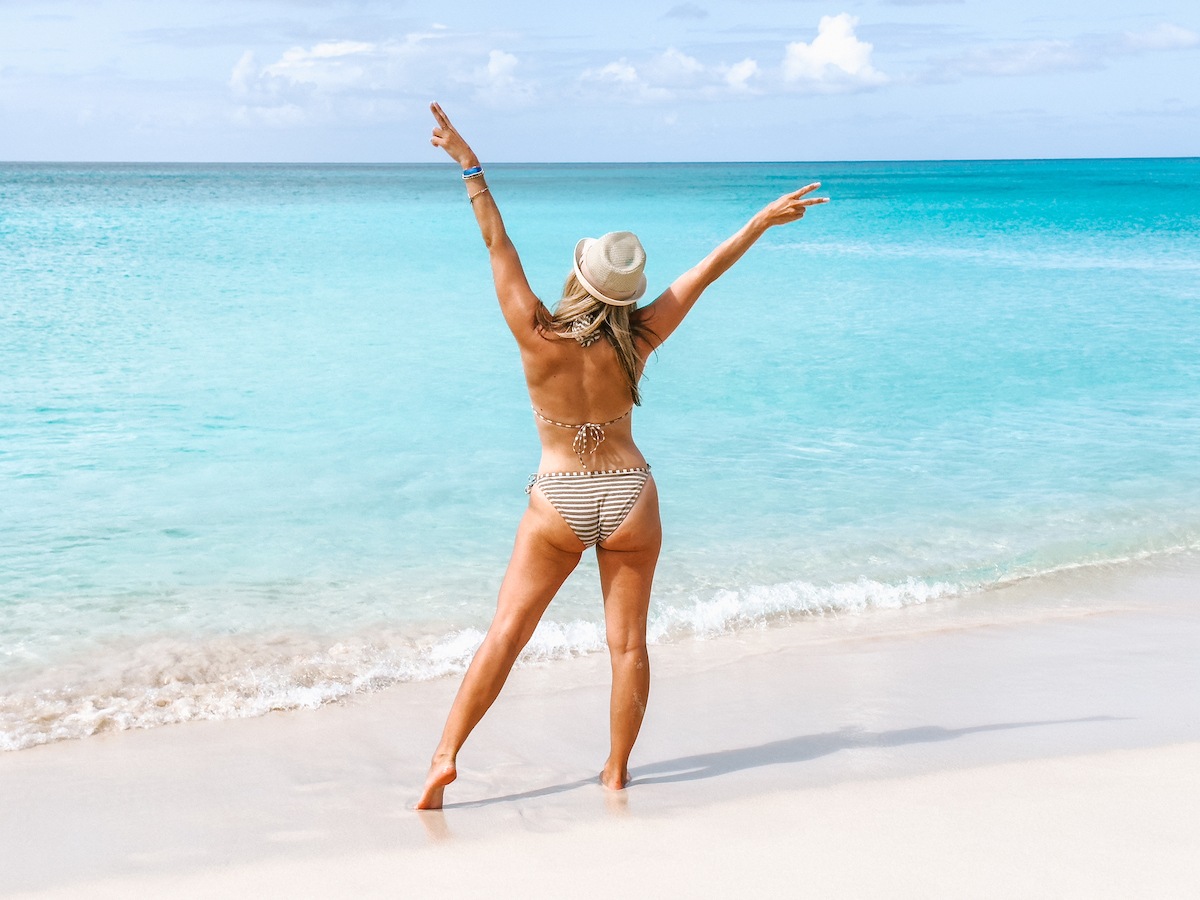 While it's officially known as 'The Friendly Island', there's no shortage of other nicknames that could apply to this eastern Caribbean island.
Perhaps 'The International Island,' given that St. Maarten is owned by the Netherlands, while France governs the north side and calls it St. Martin (yes, it can get a tad confusing).
Its golden and white sand beaches could earn it the moniker 'The Sun Soaked Island', or how about 'The Culinary Capital of the Caribbean'; with more than 140 different nationalities registered, there are dozens of cuisines to choose from which makes it foodie heaven.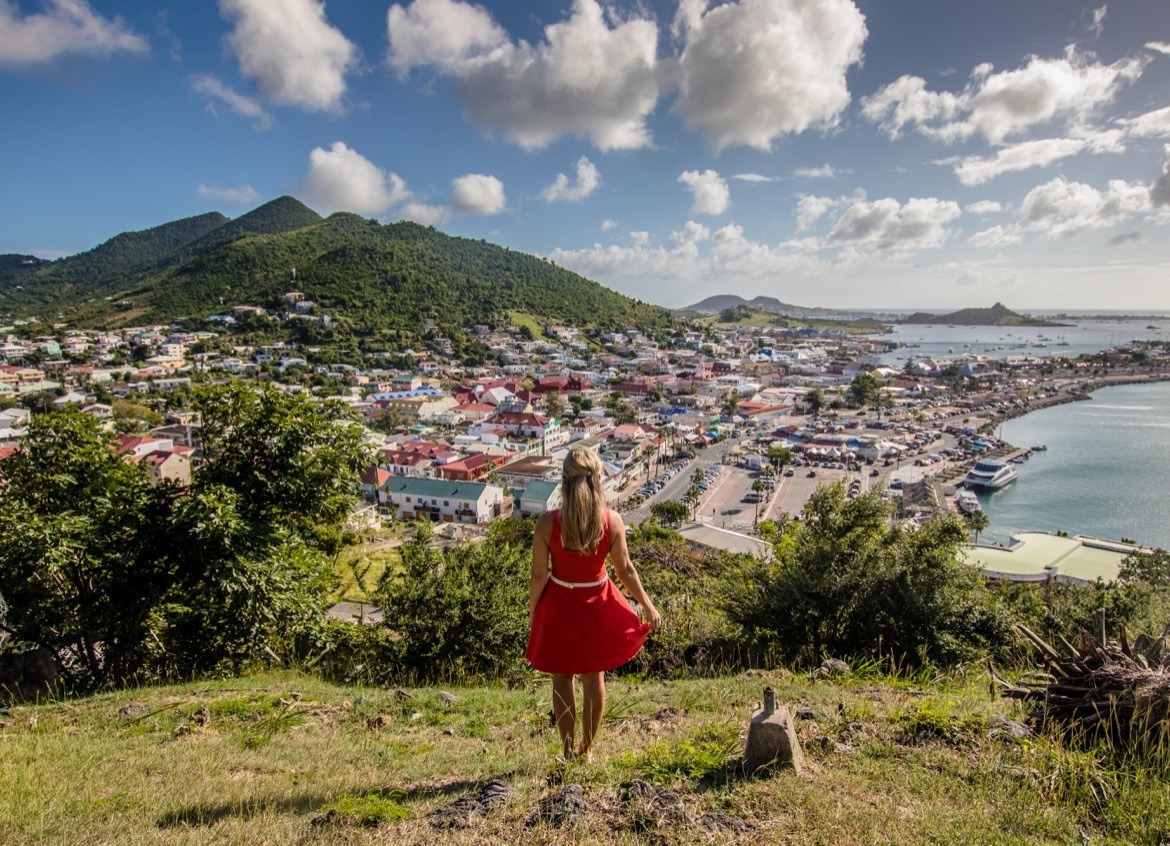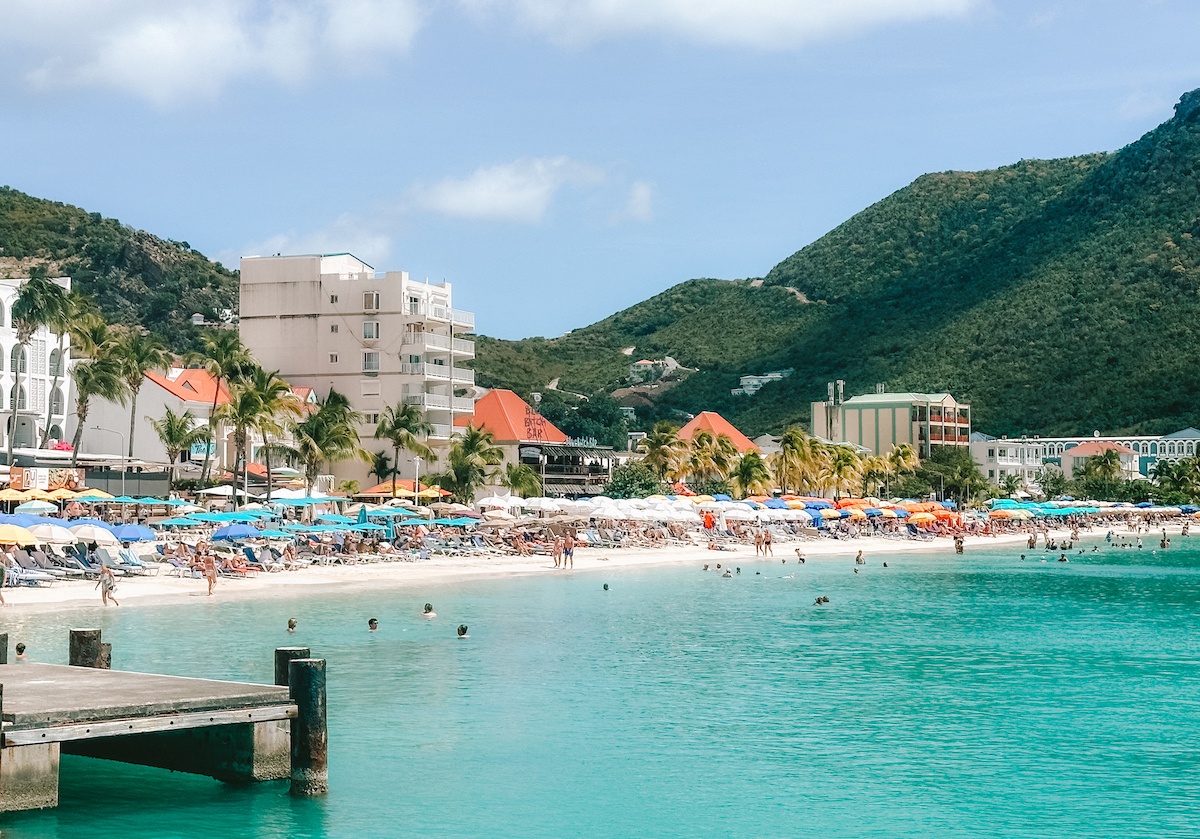 However, the most fitting might be 'The Resilient Island', given its remarkable recovery from the wrath of Hurricane Irma in September 2017. Much of the island was devastated by the hit which destroyed houses, demolished entire resorts, swept away beaches and ravaged boats, particularly on the French side where waves as high as 20 feet crashed through.
But instead of abandoning their home, residents took it as an opportunity to rebuild their island to be even better than it was before.
The result was an impressive, mammoth undertaking that saw cruise ships able to return in just a few months, the airport reopen to passenger planes, and resorts make a commitment to not just patch up their properties, but to build them even bigger.
While there are still some signs of the destruction Irma left behind like boarded up windows or smashed yachts washed up on the shoreline, the island is definitely open for business. This makes it an ideal place to visit whether you're deciding what to do in St Maarten during a cruise for just one day, or spending a full week on the island.
With that in mind, here are 10 unforgettable things to do in St Martin and St Maarten.
1) Speed down the world's steepest zip line in St Maarten
Yup, you read that right: the St. Maarten zip line is the world's steepest, dropping more than one thousand feet in elevation along 2,800 feet of cable and serving up spectacular views of the island the entire way down.
The Flying Dutchman is found in the Rockland Estate eco-adventure park operated by Rainforest Adventures, which also has a restaurant, the Schooner inner tube track, and equally-exhilarating canopy tour on site.
To access the zip line, guests take the Sky Explorer chairlift all the way up Sentry Hill, and arrive to find a series of wooden walkways leading to what are hands-down the best views on the entire island.
The panoramic vantage points look down over all of St Maarten and St. Martin, and even out to neighbouring islands like Anguilla, Saba and St. Barths. Then, up to four riders at a time are strapped into harnesses attached to the line, and suddenly find themselves zooming straight back down the hill!
WATCH: A ride down the world's steepest zip line in St. Maarten
Considering how steep the zip line is one could be forgiven for having second thoughts about taking a ride down, but since it doesn't go very fast it's actually not that scary. The entire ride takes about 45 seconds, affording plenty of time to soak in the sweeping views. Click here to book
2) Relax at Loterie Farm St. Martin
Loterie Farm's name (pronounced 'lottery') can be a bit misleading–after all, this serene nature sanctuary is about as far from a bustling barnyard as it gets. The reserve on the French side of the island in Pic Paradis sits on over 100 acres of lush foliage, which can be explored on the many hiking trails or even by zip line over the canopy of mango and mahogany trees.
Those who prefer a day of R&R over adrenaline will love the swanky beach club, where luxe loungers, day beds and cabanas wind around sparkling plunge pools framed by trickling streams and groves of tropical blooms.
The tree lounge nestled in the towering palms is a hit thanks to its creative cocktail concoctions, and there's even a boat service that can whisk guests away for some island hopping and have them back at Loterie Farm time for happy hour.
3) Watch extreme flyovers at Maho Beach
St. Maarten's claim to fame is mecca for #avgeeks. Princess Juliana International Airport on the Dutch side has an extremely short runway located just steps away from Maho Beach, meaning anyone who happens to be standing on the sand when one of the huge passenger jets drops down low overhead for a landing is in for quite a show, as it roars just metres overhead.
Lay back on a lounger for some plane spotting, or grab a seat at the neighbouring Sunset Beach Bar which posts flight arrival and departure times on a surfboard so you'll know exactly when to get those cameras out.
Insider tip: Time a visit to Maho Beach on a day when there aren't many cruise ships in port, otherwise it gets absolutely packed. Click here to book
4) Sip boozy samples at Topper's Rhum
No trip to the Caribbean is complete without tucking into some rum, and Topper's Rhum is one of the most unique places to do it. The six-thousand foot distillery pumps out about 50 different flavours, with crazy combos like Banana Vanilla Cinnamon, Bacon & Maple Syrup and Jalapeno Lime which visitors are free to sample.
Incredibly, most of the operation is done by hand, and guests can get an up-close look at the process during one of Topper's fun distillery tours and even test out the bottling and labelling process. Click here to book
5) Soak up the sun at Mullet Bay
Thanks to its long stretch of soft white sand, brilliant blue water and protected coves, Mullet Bay is ranked as one of the top St Maarten beaches which makes it the perfect place to spend a sunny day.
Bordered by an 18-hole golf course and lined with groves of palm trees, it's a treasured area for locals and a popular swimming spot thanks to its crystal-clear, calm waters.
While there aren't any restrooms on site, multiple vendors selling snacks and offering activities have set up shop on Mullet Bay beach. Loungers and umbrellas are available to rent for the day, and there's also a taxi stand out front.
Alternatively, hop on one of the local buses that goes between Phillipsburg and Maho Beach all day long: it's just $2 per person for the 30 minute drive.
Arrive first thing in the morning or late afternoon to avoid the crowds, since this is a popular spot for snorkeling tours. One of the unique things to do in St Maarten is beach hopping on a catamaran, to see a few different beaches, snorkel and of course sip a rum punch cocktail.
Book a St Maarten day trip with Viator:
6) Make your own perfume
Leave the island with the ultimate souvenir: a custom scent to remind you of your time in St. Martin. Tijon Perfumerie on the French side produces fine perfumes, colognes and skin care items in their on-site lab, and also offers a 60 or 90 minute perfume making class.
Staff guide visitors through the process of selecting scents from their collection of 300 oils, which are then crafted into their very own fine fragrance to take home. The experience ends with a champagne toast, natch, and Tijon Perfumerie keeps the formulas on file in case you like it so much that you want to order another bottle of personalized perfume later.
7) Wander around St. Maarten's capital, Philipsburg
Colourful Philipsburg is the perfect port for those who find themselves in town on one of the cruises to St. Maarten, as it's just steps away from where most ships dock.
The Dutch city is famous for its duty-free shopping, making it a great place to pick up discounted watches, jewellery and liquor in the shops along Front Street.
Other highlights include Great Bay which is one of the island's most popular beaches, wandering along the waterfront to see the boats in the harbour, enjoying an ice cream or coffee at a beachfront cafe, or sampling the sweet national spirit at the Guavaberry Emporium.
It's possible to walk into town from the cruise ship port: otherwise, there are water taxis that go back and forth all day long and cost $7 per person, round trip.
8) Enjoy a sunset sail
One of the best St. Maarten excursions is to end the day with a cocktail in hand, sailing around the sea just in time to catch an epic rose and gold-hued Caribbean sunset. Plenty of operators around the island offer sunset sails on catamarans, with most departing from docks in Simpson Bay or Philipsburg.
Guests enjoy happy hour while cruising along the coastline, and can tuck into snacks, show off their moves during a raucous on-board dance party, or simply sit back and relax while soaking in views of the enchanting skyline. Click here to book
9) Explore the things to do in St. Martin, the pretty French side
Besides visiting Loterie Farm and the Tijon Perfumerie, there are plenty of other spots worth exploring during a day on the French side.
The capital Marigot features buildings with brightly coloured facades, a great handicrafts market and a picturesque harbour, as well as Fort St. Louis which is worth climbing up to enjoy the sight of the city spread out below.
The powdery-soft white sand St. Martin beaches are rightfully popular, particularly with exhibitionist types who take advantage of the 'clothing optional' rule at Orient Bay Beach which is also home to a naturist resort.
End the day in the pretty town of Grand Case, which boasts aqua-marine waters and a long strip of boutiques, bars and fabulous restaurants.
Barranco is a standout spot, thanks to its on point design which looks like something straight out of a magazine, creative cuisine, and ocean views which make it the perfect place to watch the sunset.
10) Island hop around the Caribbean
Finally, one of the top things to do in St. Maarten…is to leave St. Maarten.
Huh?! Well, it turns out the island is the perfect hub for exploring a number of other Caribbean countries on a day trip, since a handful of them are just a short boat ride or quick flight away.
Book a boat tour to Anguilla to enjoy some beach hopping, hop on the ferry or this day trip to Saba to climb the aptly-named Mt. Scenery which rises nearly three-thousand feet above the sea, or take the 10 minute, white-knuckle flight or a boat ride to St Barths and spend the day rubbing shoulders with the rich and famous.
All of them are great additions to St Maarten vacations, and an easy way to get a few more passport stamps.
Book a day trip from St Maarten with Viator:
Where to stay in St. Maarten
Divi Little Bay Beach Resort: When Hurricane Irma hit the island in September 2017, Divi Resorts committed to not only rebuild their property, but make it even better.
"We're looking forward. It's all about renewal," said director of marketing, Beverley David. "We kept on that message right from the day of the hurricane."
With that in mind, Divi was one of the first St. Maarten resorts to reopen, packing about three years' worth of renovations into just one. The refurbishment at their property near Philipsburg resulted in more than 200 guestrooms and suites overlooking one of St Maarten's best beaches, each with a private balcony or patio and sweeping sea views.
Boasting two infinity pools, multiple restaurants, a kids activity centre, gym, spa and watersports, Divi Little Bay Beach Resort is the perfect place for groups of all sizes to unwind and soak up the sun. Click here to book
St Maarten excursions
Looking for even more fun things to do on each side of the island? Check out these top-rated St Maarten tours:
Globe Guide explored St. Maarten as a guest of the tourism board and Divi Resorts. As always, hosts have no editorial influence on articles.
YOU MIGHT ALSO ENJOY:
SHARE THE PINSPIRATION! CLICK THE IMAGES BELOW TO PIN:
This post may contain affiliate links, which Globe Guide receives compensation for at no additional cost to you.