An outstanding foodie scene, world class spas, grand parks, beautifully preserved buildings and award-winning museums; while it sounds like the description of some romantic European city, we're actually talking about the incredible things to do in Winnipeg, Manitoba.
This post may contain affiliate links, which Globe Guide receives compensation for with each click or purchase at no additional cost to you. Thanks for your support!
As anyone who's ever seen the famous Fountain Tire commercial knows, the phrase "goin' to Winnipeg" used to be the butt end of a joke. However, those who make it to this casually cool city in the heart of the prairies will soon see first hand why it's one of western Canada's top destinations.
Located at the convergence of the Red and Assiniboine rivers, there's tons to do all year round like walking through the buzzing downtown area, wandering around the creative Exchange District to admire its street art and historic 1900s warehouses, and dropping into The Forks which is undeniably the soul of the city.
From boat cruises to getting up close and personal with polar bears, here are some of the fun things to do in Winnipeg.
Visiting during the cold season? Check out this guide to all the fun things to do during winter in Winnipeg.
Tour the Exchange District Winnipeg
Once known as the "Chicago of the North," the architecture that earned Winnipeg its moniker is best seen in the trendy Exchange District.
This 20-block section of downtown has been designated as a National Historic Site, thanks to its nearly 200 heritage buildings including some warehouses that date back to 1802.
More than 50 restaurants, art galleries and independent boutiques have taken up residence in the refurbished towers, which combined with the street art found along spots like Albert Street makes this Winnipeg's cultural hub.
Book a guided walking tour through the Exchange District BRZ to learn more about the area's long history, architecture or to sample the food and drink, and try to time a visit with one of the events that are hosted here like Culture Days, the Winnipeg International Jazz Festival and the Fringe Theatre Festival.
Visit a museum
The Canadian Museum for Human Rights: Since opening in 2014, this architectural marvel has become a symbol of the city.
As the first national museum to be built outside of Ottawa, it was designed by Antoine Predock who seamlessly weaves light from darkness in a nod to the exhibits housed within. The exterior symbolizes a dove wrapping its wings around the building, and smooth Spanish alabaster stone is illuminated from the inside which makes for a dramatic backdrop.
Inside, there are six floors with a dozen galleries dedicated to immersive, interactive experiences about human rights. Collections include Indigenous perspectives, the history and protection of human rights, and one examining the Holocaust.
Winnipeg Art Gallery and Qaumajuq: This stunner of a spot is located on the edge of the city centre, featuring a modernist design with more than 27-thousand works of art. WAG features both Manitoban, Canadian and international artists, along with the Qaumajuq Inuit art museum which has an impressive visible vault and more then 14-thousand pieces of art depicting connections to the land, culture and people of the north.
Manitoba Children's Museum: Hands-on exhibits, a vintage locomotive, splash lab and the Lasagna Lookout play structure are among the attractions at the Children's Museum, which is conveniently located in The Forks and guaranteed to tucker out the little ones before bed.
Manitoba Legislative Building: The stately Manitoba Legislative Building dates back to 1920 and most people touring the magnificent structure might only notice its domed ceilings, columns and statues. But there are many secrets within its walls, and the hieroglyphics, Freemasonic symbols and numeric codes are like something straight out of the Da Vinci Code.
To discover them all, book a Hermetic Tour—an experience so unique it's included in Destination Canada's Signature Experience Collection.
Relax at a spa
No matter what time of year you visit Winnipeg, a trip to the spa is the ultimate way to relax and enjoy some much needed pampering. It turns out you don't have to go far to seek out solace, with a number of wellness centres located within city limits including two notable spas: Thermëa and Ten Spa.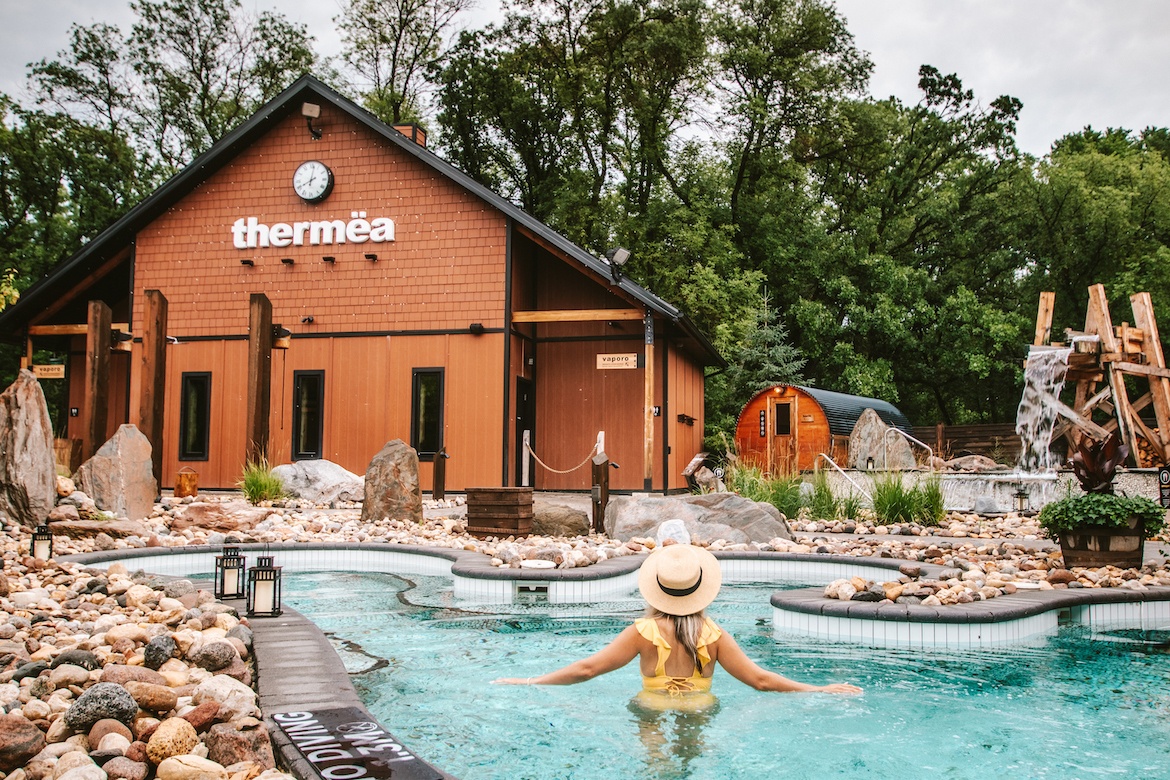 The Scandinavian-inspired Thermëa day spa is tucked into a neighbourhood on the city's south end just 20 minutes from downtown, and focuses on the technique of a thermal circuit.
Guests warm up in a sauna or eucalyptus-infused steam room for 10 to 15 minutes, dunk themselves under a frigid waterfalls or cold pool for a few seconds to shock their circulatory system, then rest for another 15 minutes in one of the relaxation areas like hammocks, around a fire pit, in the Forest Beach or the pavilion which is the perfect place to curl up for a nap.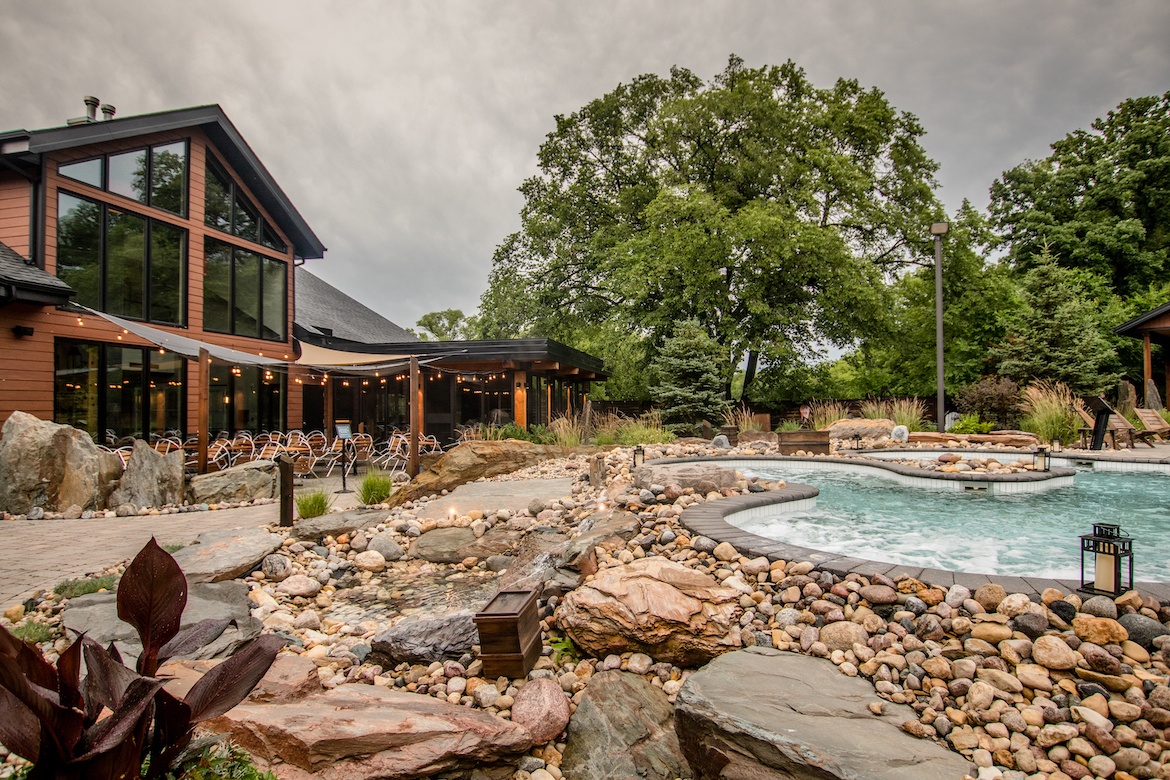 The on-site restaurant and cafe is excellent and serves up healthy choices all day long, and massages and facials can also be enjoyed on-site.
When you hear a gong, be sure to head into the sauna to take part in an Aufguss ritual (German for "infusion") led by a sauna master. The mesmerizing techniques include dropping snowballs soaked in essential oils onto the hot stones and whipping the air around with a towel in time to the music, which increases the effect of sweating to help maximize the benefits of thermotherapy.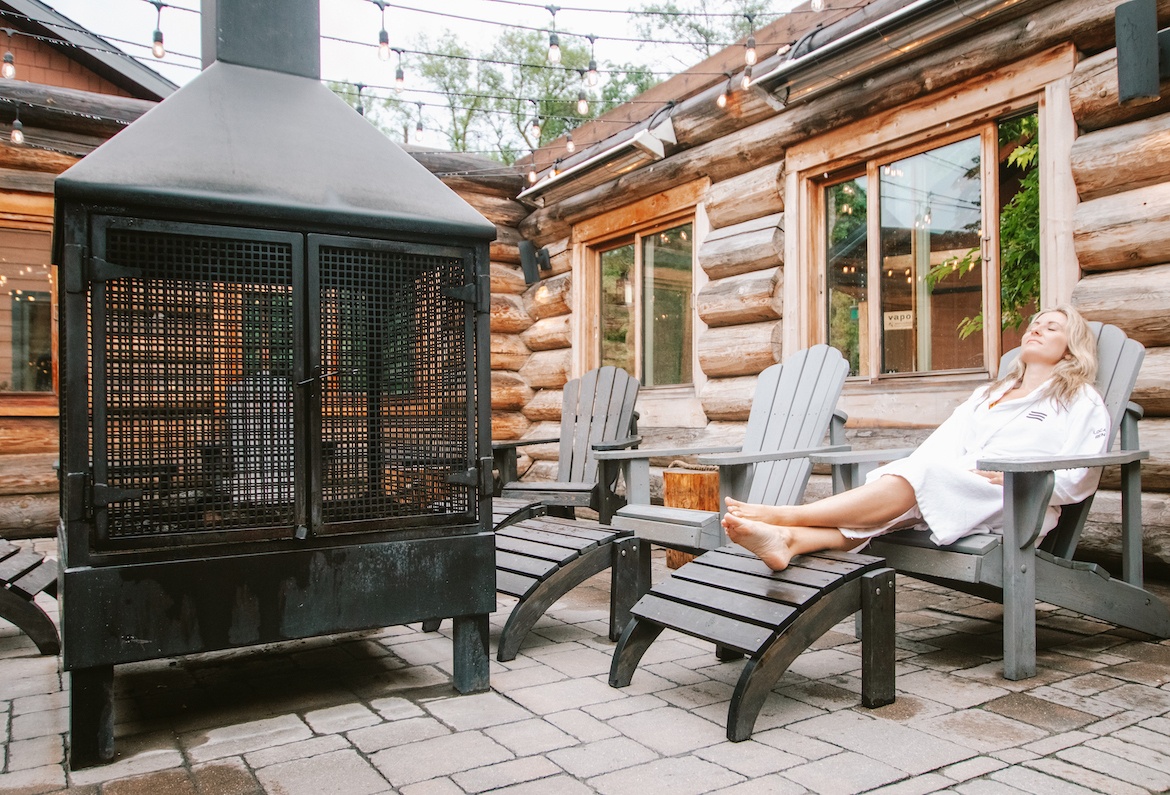 Back downtown on the 10th floor of the iconic Fort Garry Hotel, Ten Spa is one of the top spas in Winnipeg thanks to its unique hamam experience. The ritual dates back to the Ottoman Empire, and starts with noshing on Turkish delights and sipping Moroccan tea in a private seating area, before being led into a huge, dim room surrounded by heated marble and ambient steam.
After a shower and salt scrub, guests lay on the slab where a therapist gives them a head, scalp and foot massage, then cleanses them with warm water to help purify the body and skin from toxins. Those who book the Hamam 101 or Hamam Fully Loaded packages will then be brought to a separate room for a full body gommage (exfoliation), olive oil wash and hair shampoo.
Ten Spa also offers facials, therapeutic massages and esthetic services, as well as a large lounge with food and drink options for the ultimate spa day.
Explore Assiniboine Park
One of the best activities in Winnipeg for kids is to head to Assiniboine Park, a sprawling 400-acre urban oasis.
Bike trails and walking paths wind through the park which is a 20 minute drive west of downtown, and has art galleries, a playground, trolley tours, a cafe and outdoor entertainment.
There are a dozen different manicured gardens, like an English garden, sensory garden, the Leo Mol Sculpture Garden and one dedicated to Indigenous Peoples.
This is also where you'll find the fantastic Assiniboine Park Zoo, which is one of the most popular Winnipeg attractions. Housing more than 150 species including bison, big horned sheep, tigers, monkeys and tropical birds, the highlight is the Journey to Churchill exhibit.
The zoo's polar bear conservation program helps rescue orphaned bears, and focuses on research related to polar bear denning, Arctic and subarctic species conservation and international species at risk. The exhibit includes an underwater viewing tunnel, where guests can walk right under the glass to see gigantic polar bears and playful seals swimming right overhead which is absolutely mesmerizing.
Hang out at The Forks Winnipeg
Last but definitely not least, one of the best, free things to do in Winnipeg is wandering around The Forks.
Dating back a jaw-dropping six-thousand years, The Forks originally served as a meeting place for traders. The tradition continues to this day as it's still the main gathering spot for Winnipeggers, and the summer months mean cycling and sunny walks along the waterfront while winter brings ice skating tracks and warming huts along the frozen ice.
The Forks was once a rail depot, and the former horse stables have been transformed into a market with locally made products. The Common is a popular dining hall, where mom-and-pop kiosks serve up local specialties like pierogis, sushi and piping-hot fish 'n chips.
Creations from more than 300 Canadian artisans are found on the upper level, and those who take the staircase (or elevator) all the way up the tower are rewarded with a great view of The Forks spread out below.
There are a few other attractions including the Manitoba Children's Museum, a theatre and the Inn at The Forks, as well as boat tours that leave from the harbour and head down the waterways for a unique vantage point of the city.
More things to see in Winnipeg
Have more time to spare during your trip to Winnipeg? Check out the St. Boniface neighbourhood which is known for its Francaphone community and history, and visit the Royal Canadian Mint to see how every coin in Canadian circulation is made and learn how to strike your own coin.
Over at FortWhyte Alive there are seven kilometres of trails winding through aspen forests, around lakes and through marshes for great wildlife spotting–there's even a herd of bison here!
Best hotels in Winnipeg
Mere Boutique Hotel: This fabulous boutique hotel has an enviable location right on the waterfront in the Exchange District beside Stephen Juba Park. Guests can enjoy spacious, modern rooms (some with water views) with luxe linens, and amenities include a gym and complimentary bike rentals which are perfect for exploring the surrounding city centre. The Mere Hotel Winnipeg is also pet friendly, and on-site parking is available. Click here to book
Fort Garry Hotel: The Fort Garry Hotel is a national historic site, and close to major attractions like The Forks which makes it one of the most iconic hotels in Winnipeg. From the moment you walk through the doors of the grand lobby it's clear no detail was overlooked, and along with more than 200 rooms there are two restaurants, a gym, fitness studio and the Ten Spa. Click to book
Alt Hotel Winnipeg: This hip, modern spot is right across the street from the Canada Life Centre and in the downtown core, which makes it a good pick for those in town for business or an event. This pet-friendly property has a well-equipped gym and two restaurants on site, along with great views of Winnipeg from rooms on the higher levels. Click to book
Globe Guide explored Winnipeg as a guest of Travel Manitoba and Tourism Winnipeg. As always, hosts have no editorial influence on articles.
YOU MIGHT ALSO ENJOY:
SHARE THE PINSPIRATION! CLICK THE IMAGES BELOW TO PIN: