As soon as I hit 'book' on my dream trip to South Africa, a sudden panic set in.
What was I supposed to wear on a safari?!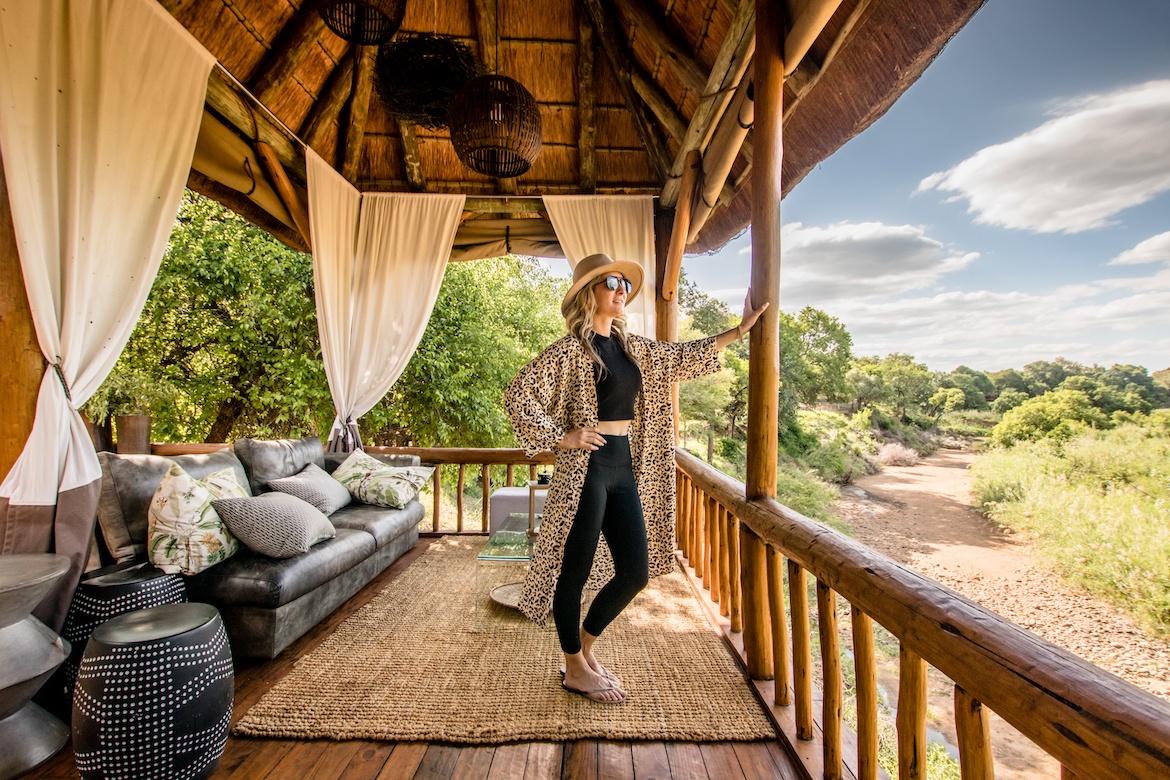 This post may contain affiliate links, which Globe Guide receives compensation for with each click or purchase at no additional cost to you. Thanks for your support!
Visions of tourists clad in ill-fitting khakis and cringey bucket hats sprung to mind, and I was determined to try and look somewhat cute during the game drives while still being comfortable and prepared for the elements. And definitely NOT look like a huge nerd who was clearly on their first trip to Africa.
Spoiler alert: it turns out, you don't need to overthink it.
Here's everything you need to know about what to pack for an African safari.
Note: This safari packing list is based on your average game drive in a vehicle, and not for more adventurous activities like bush camping and gorilla trekking. Double-check what's required with your tour operator beforehand if your itinerary includes anything more strenuous.
What to pack for a safari: Best clothing
While researching what to wear on an African safari, I came across a few articles that mentioned different reasons for avoiding pretty much every colour other than earth-toned hues like green, brown and khaki.
For example, black and blue can attract tsetse flies, while bright colours like red and white (which reflects in the sun) stand out to the animals and may make them react differently than if you're blending into the surrounding landscape.
However, once I was actually in South Africa none of our guides ever mentioned a dress code, and let's be honest: a huge jeep rumbling up with a load of tourists toting cameras is probably way more distracting to the animals than someone's fuschia scarf.
You can pretty much wear whatever you feel comfortable in…such as this cheetah-print wrap I found at a store in Kruger National Park and obvs had to have: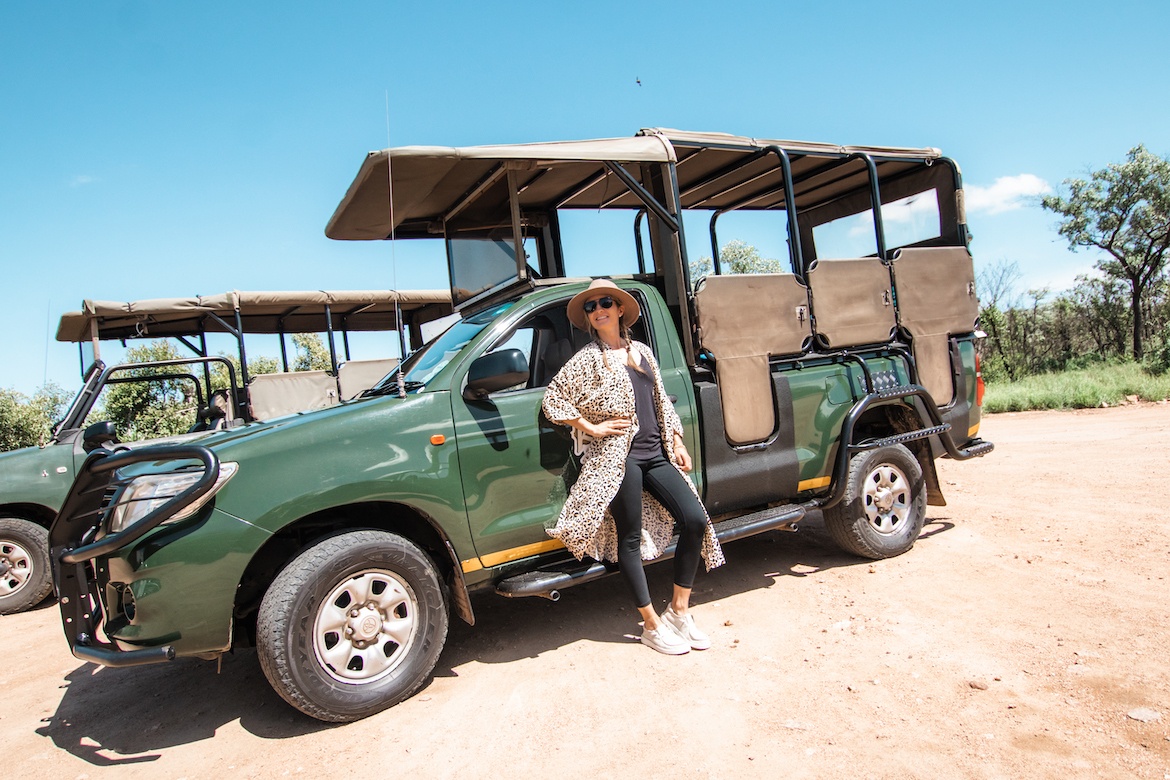 However, in some African countries it's illegal for civilians to wear camouflage clothing, so it's best to leave the fatigues at home.
The most important thing is to be prepared for the weather, by bringing layers like a t-shirt, long sleeve and light jacket since the weather can change quickly and you'll be out for hours. Safari jeeps are mostly open and some don't even have roofs, so you're quite exposed to the elements whether it's the hot sun or a sudden downpour.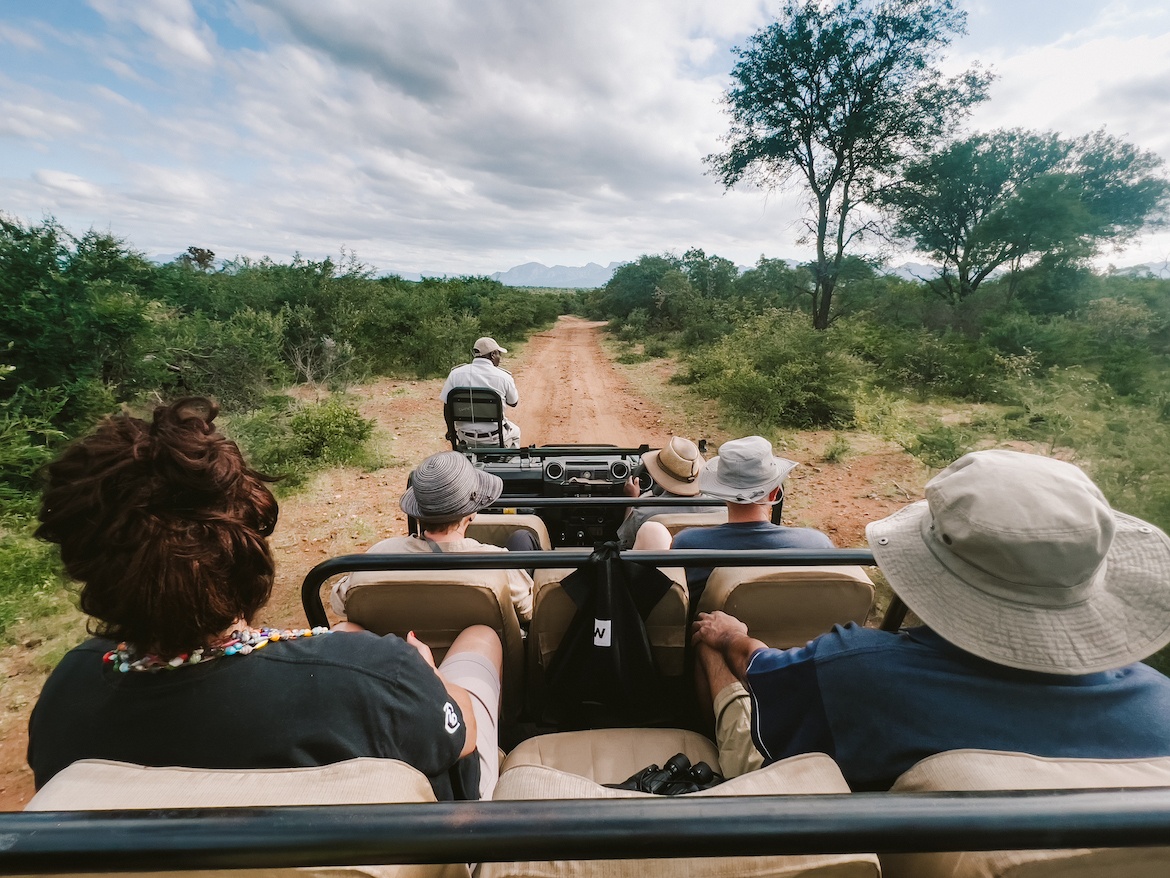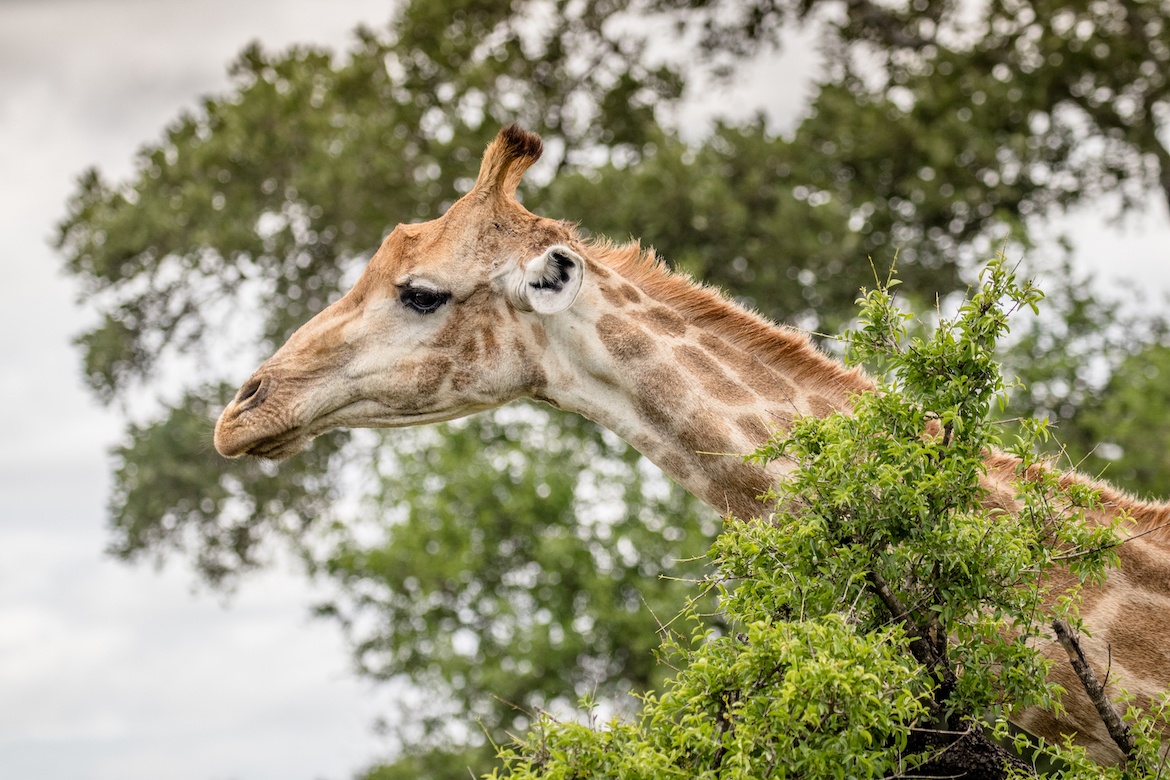 Also, many animals are most active at dawn and dusk, which is why most game drives happen early in the morning or in the early evening–hence, when it's coldest. Yes, even in Africa. In summer.
You might get chilled by the wind as your vehicle zips down a dusty road in search of an elusive leopard, then suddenly find yourself starting to overheat as you come to a standstill for several minutes under the blazing sun to watch a herd of elephants trounce through the trees, so layers are key.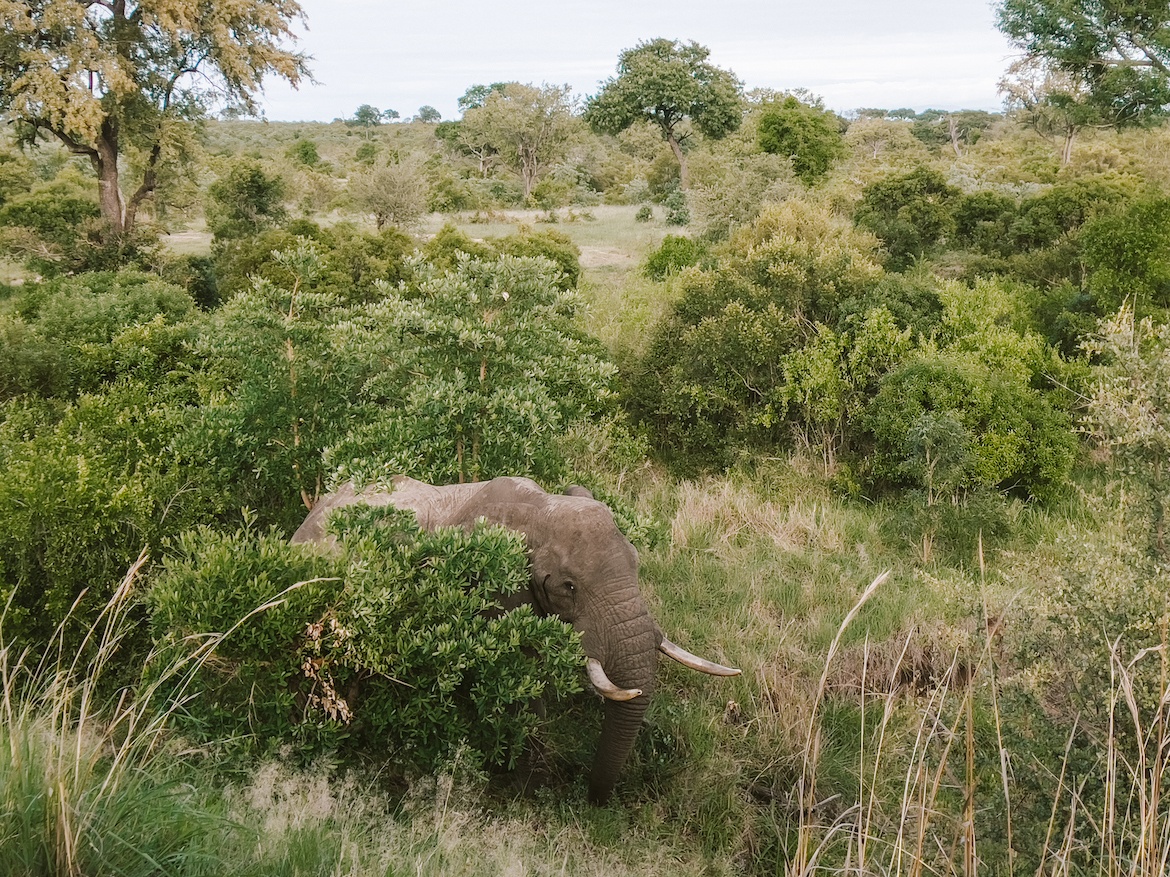 You'll want shorts, pants or even leggings (again, comfort is crucial when you're sitting all day), and for footwear runners or closed-toed shoes like Blundstones are best, though some people prefer sandals.
While footwear isn't usually a big issue since you'll mostly be confined to a vehicle, it's best to be prepared for anything; one time, our guides suddenly motioned for us to get out of the jeep and follow them straight into the bush, where a trio of cheetahs were napping!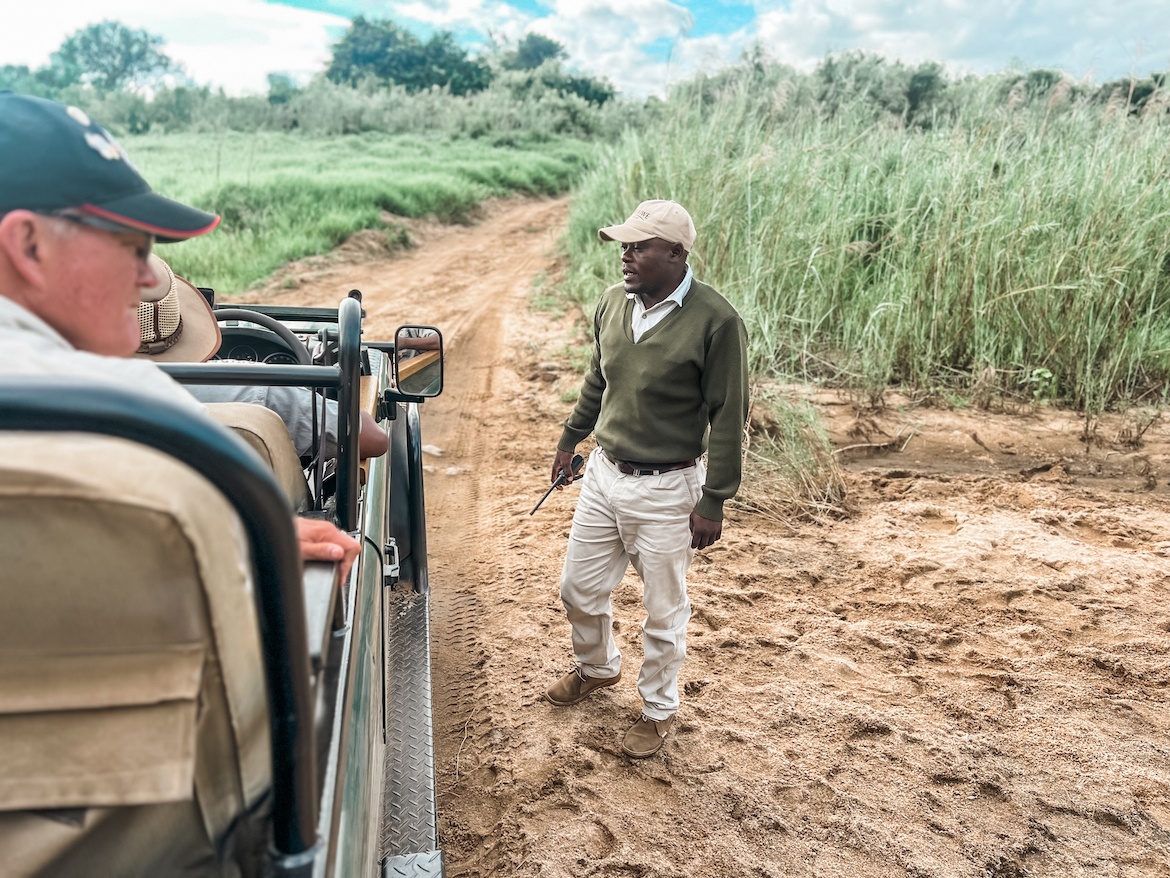 Ultimately, everyone on the trip is likely way more interested in zebra, rhino and giraffe sightings than your attire, so don't get too stressed about your African safari outfits. In fact, trying too hard to bring the 'right' safari clothes can result in fashion fails, as evidenced by this unfortunate get-up I ended up in:
Learn from my mistakes, friends. Forget the super high-tech gear and just stick with the comfortable neutrals already in your closet.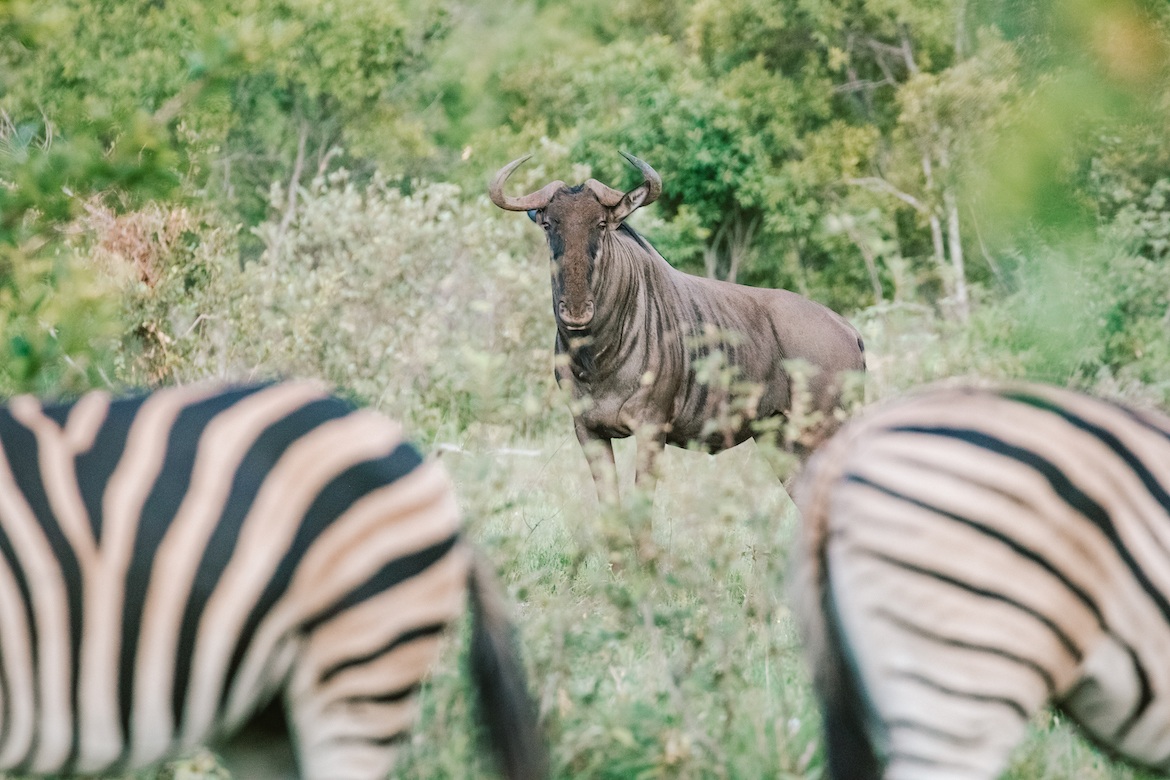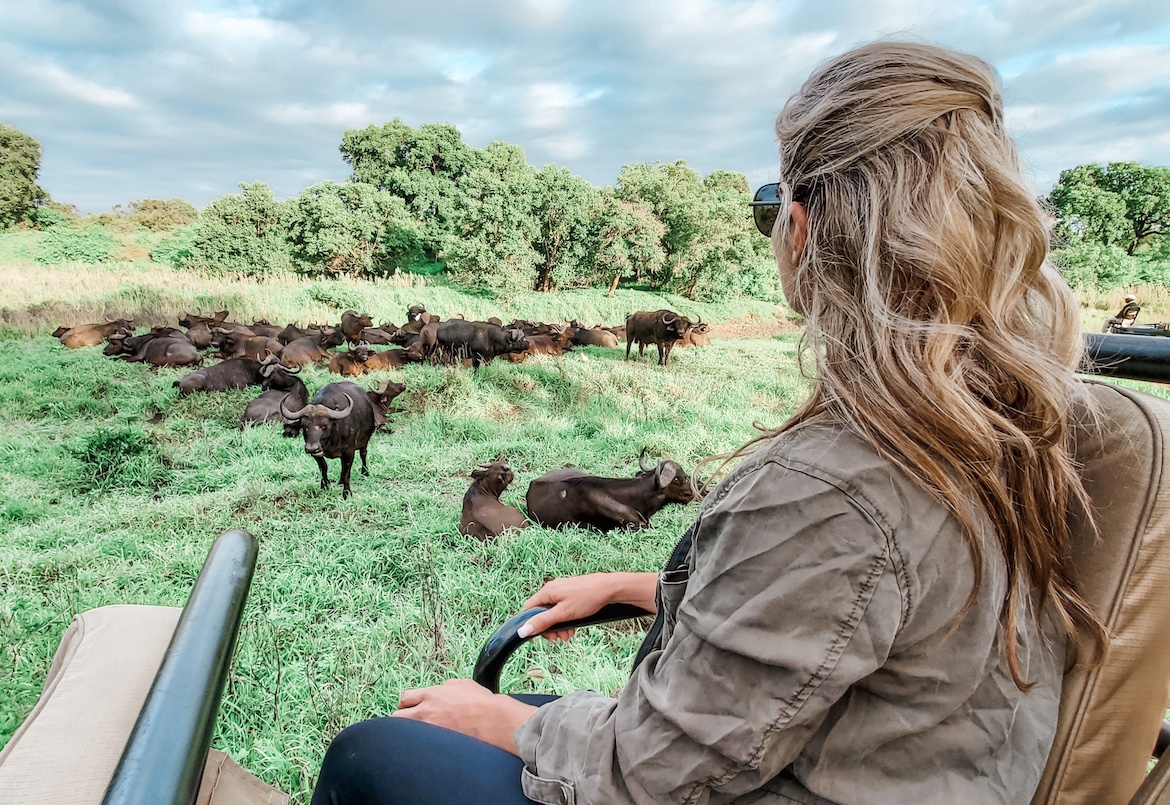 Safari essentials: Accessories
Sunglasses, sunscreen and mosquito repellent (like these carry-on friendly wipes) are crucial to bring on safari, as well as a wide-brimmed hat. Try to get one with a string to keep it from flying off during drives–otherwise you'll have to awkwardly hold onto it the entire time like yours-truly.
Because of that, I also brought a ball cap to wear while we were moving, and would throw on the more chic safari-style hat for photos because #Instagram.
What to pack for an African safari also depends on which season you're travelling in. A beanie (AKA toque, for my fellow Canadians) comes in handy during chilly morning game drives, and you might want to borrow a light blanket from the lodge or keep the crappy one that you'll get from the airline on the long-haul flight over to cover your legs.
A scarf does triple-duty as a fashionable accessory, source of warmth, and can also be used to wrap over your face during a dusty drive.
It goes without saying you'll want a good camera, and ideally a long lens for close ups of leopards and lions hiding in the bush.
I rented a 100-400mm from a local camera store (buying one outright is NOT cheap, so I def recommend this route unless you're a commercial photographer), and would have actually rented a 100-500 if they'd had one since the 400 sometimes still didn't zoom in as close as I would have liked.
Pack extra camera batteries, as well as a portable charger like this one to keep your smartphone juiced up all day long.
Don't forget a reusable water bottle to stay hydrated, and a small backpack (I'm obsessed with this clever, compact one) to store all your gear. I was pleasantly surprised to find both vehicles I safari-d in (is that a word?) had a large seat pocket in front of each passenger to stash items, and I also kept a small bag tucked under the seat.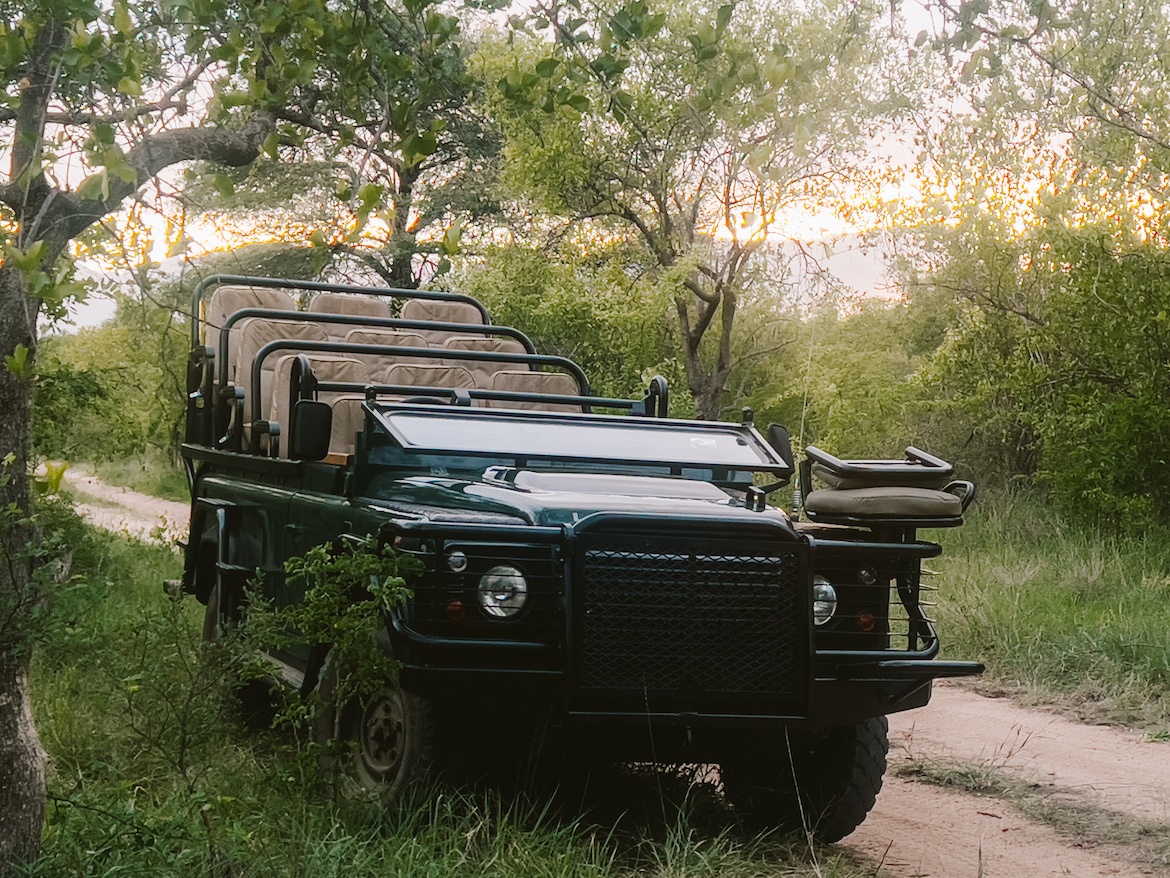 Safari packing list
Clothing:
T-shirts/tank tops
Long sleeved shirts/light sweaters
Light jacket/raincoat
Shorts
Long pants
Walking shoes such as runners
Flip-flops for back at camp
Accessories:
Camera (ideally with long lens)
Small backpack
Wide-brimmed hat
Beanie
Scarf
Sunglasses
Mosquito repellent
Sunscreen
Reusable water bottle
Portable charger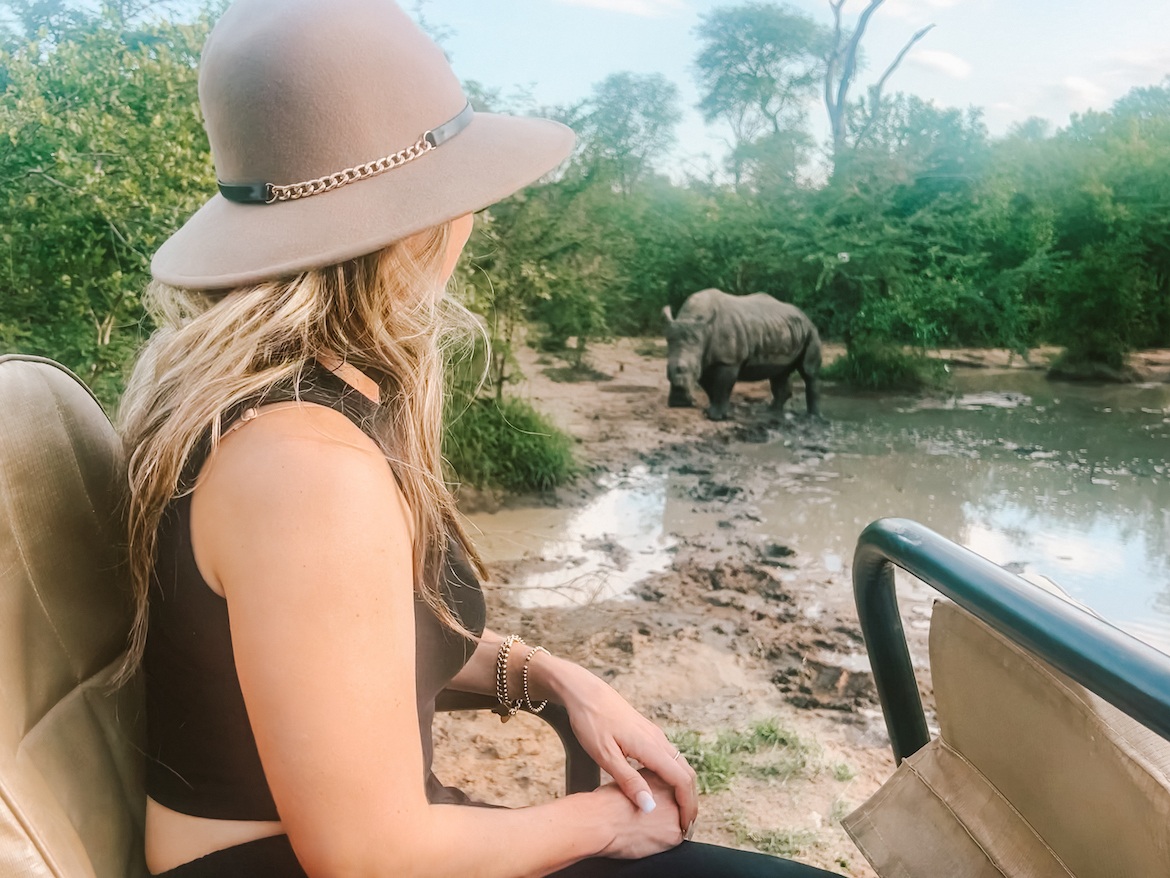 A final note about packing for a safari
While it's natural to want to be prepared for anything, compact luggage is a must when travelling in some countries like Botswana, Tanzania, Uganda and Kenya where the remote lodges are often only accessible by a small plane. This means weight restrictions, and often only soft-sided bags are allowed so that the pilot can shove your stuff into the cargo hold.
I'm obsessed with my Beis Weekender Bag which holds an obscene amount of things and has a separate shoe compartment, and here are a few other affordable options:
Also, y'all know packing cubes are an absolute game changer, which will help you squeeze more Africa safari clothes into that carry-on.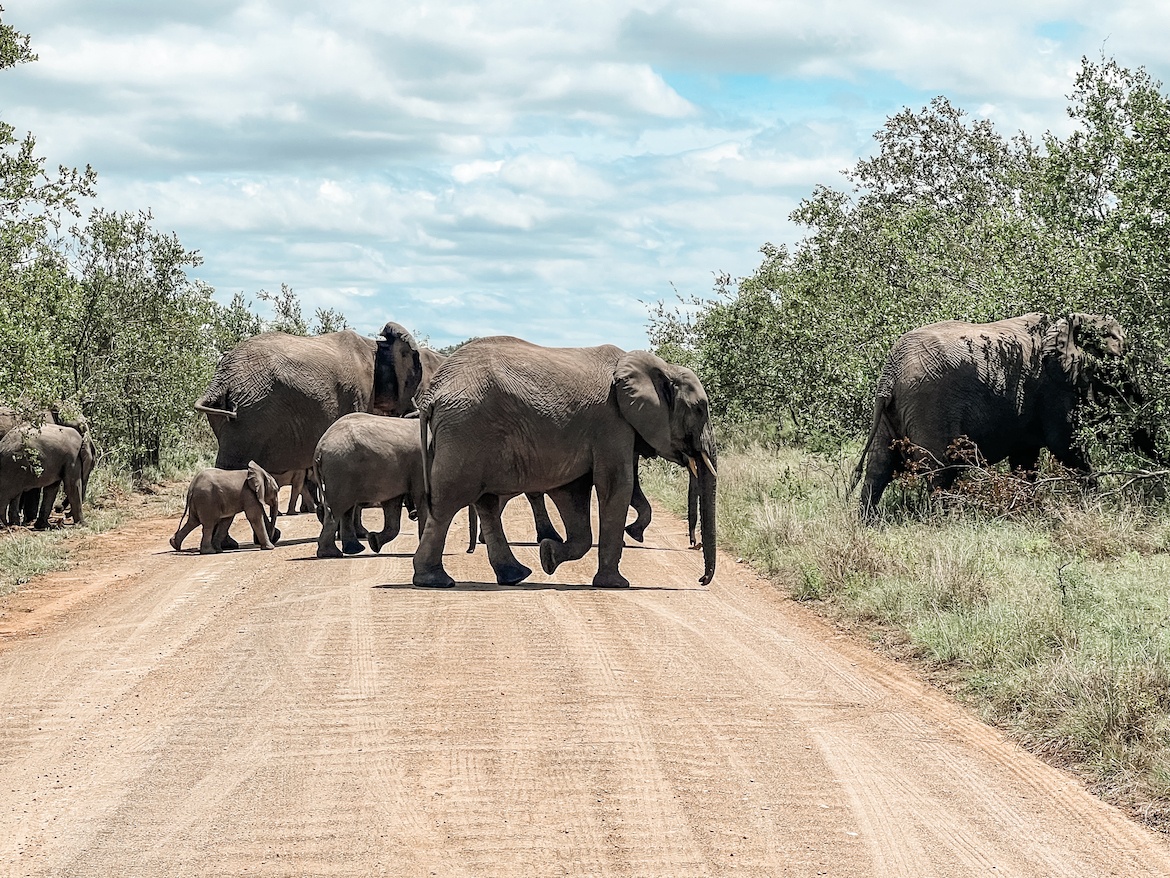 YOU MIGHT ALSO ENJOY:
SHARE THE PINSPIRATION! CLICK THE IMAGES BELOW TO PIN: