For a true glimpse of Canada's maritime heritage, one needs to only travel about an hour away from the capital of Halifax and head to the Nova Scotia South Shore.
Tracing part of the scenic Lighthouse Route, there's one pocket in particular that's well worth the trip: the town of Lunenburg, and its pretty neighbour Mahone Bay.
This post may contain affiliate links, which Globe Guide receives compensation for with each click or purchase at no additional cost to you. Thanks for your support!
Things to do in Mahone Bay Nova Scotia
While Lunenburg gets most of the attention thanks to its UNESCO Word Heritage Site designation, Mahone Bay also deserves a stop. Famous for its photogenic three churches along the shore, the town of less than one thousand people is charming in every sense of the word.

Filled with bed and breakfasts, cafes and waterfront restaurants, Mahone Bay is the perfect place to spend a sunny afternoon. An easy stroll along the main street takes visitors along the waterfront, and past grand, historic homes with perfectly-manicured lawns which are beautiful in every season.
Mahone Bay is also known as an artist's haven, where shops sell handmade quilts, home decor, ornaments and jewelry which make for great mementos to take back home.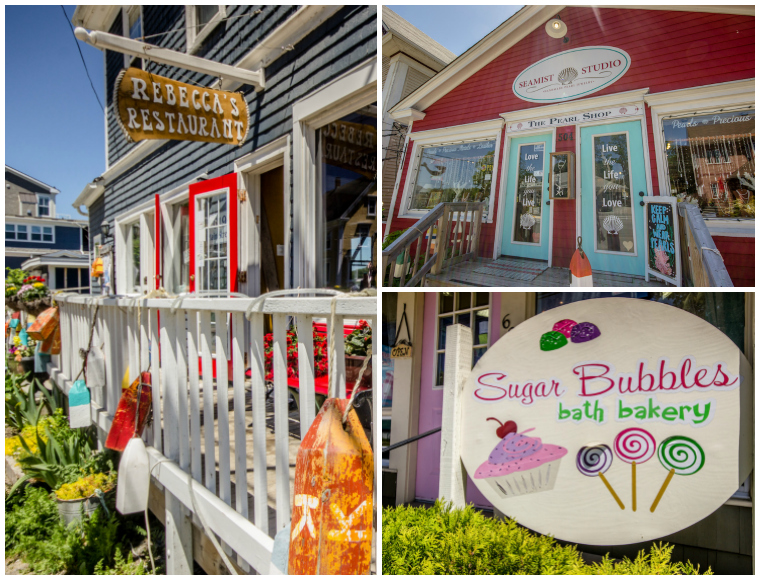 Things to do in Lunenburg Nova Scotia
Boasting a seaside location and colourful town centre that earned it a UNESCO World Heritage Site designation, it's no wonder old town Lunenburg is one of Nova Scotia's most popular tourist spots.
A perfectly-preserved example of British colonial settlement, the town has long been known for its rum running and ship building heritage, as well as being home to the famous racing schooner The Bluenose which is featured on the Canadian dime. Sadly, the ship sunk off the coast of Haiti in 1946, but has since been replaced by the Bluenose II replica which can often be found docked in Lunenburg's colourful harbour.
Lunenburg's waterfront
The port is the heart of the action, as the jumping off point for Lunenburg attractions like boating, sailing and whale watching excursions. It's also home to the Fisheries Museum of the Atlantic which has access to the working wharf, and guests can explore retired fishing schooners, see the aquarium and learn how to shuck a scallop.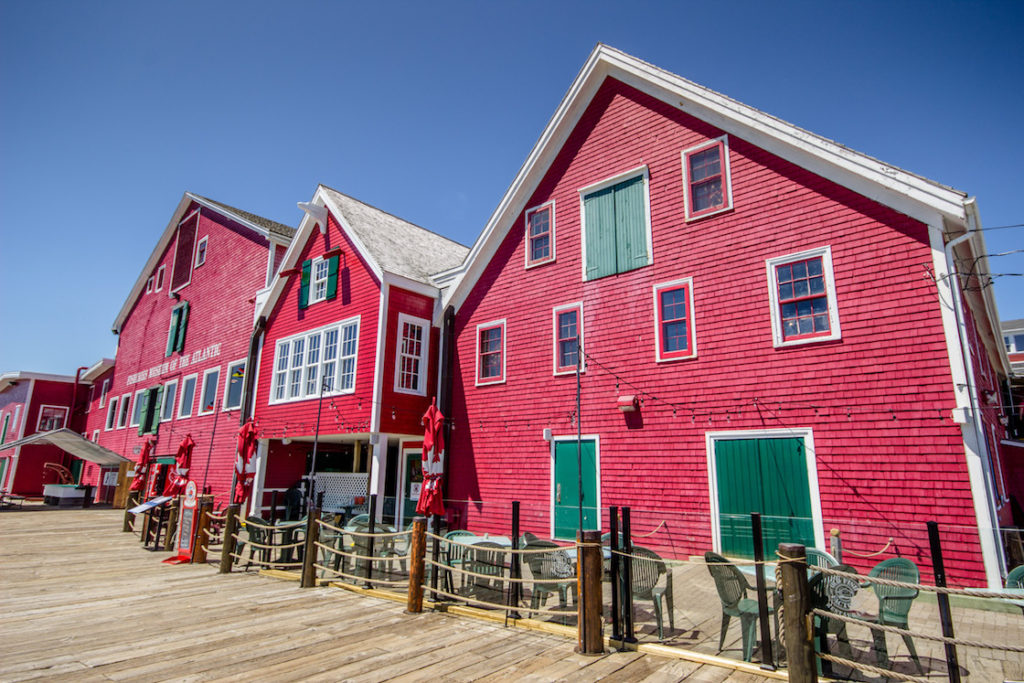 Even those who don't head into the museum can still learn about the area's fishing heritage, thanks to the wharfside floating vessels. The skull of a fin whale is even on display, which quickly puts into perspective just how massive the mammals are.
The Lunenburg historic district
Lunenburg is only about four square kilometres, making it easy to continue exploring highlights of the historic town on foot—at least for those who don't mind hills.
The narrow Montague, Pelham and Lincoln streets are lined with the bright facades of shops and restaurants, some affixed with plaques to designate heritage properties dating back over a century. The surrounding homes are also beautiful, combining a mix of grand Victorian houses with the Arts and Crafts style.

Ironworks Distillery
Another must-see spot in town is the Ironworks Distillery, which is Nova Scotia's first micro-distillery. The operation is named after the building it's housed in just a couple blocks from the shore: a marine blacksmith's shop which once produced ironworks for the shipbuilding industry.
Today, Ironworks Distillery produces over 15 spirits including vodka, fruit liqueurs and their award-winning rum. All are distilled by hand and use only natural ingredients, such as Nova Scotia apples for their vodka and local Saskatoon berries, raspberries and blueberries for the sweet liqueurs. The company offers free tastings on site, making it the perfect place to cap off a day spent along the South Shore.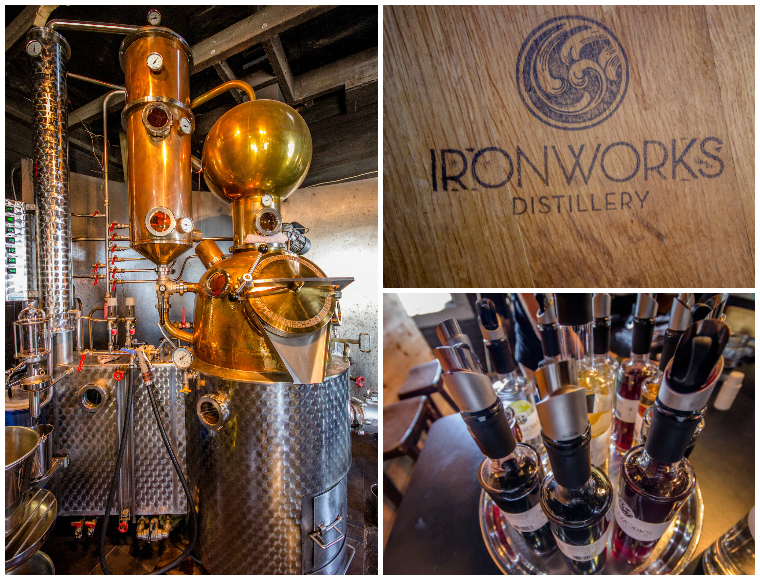 Insider tip: Drive along Tannery Road toward the golf course for the best view of the town.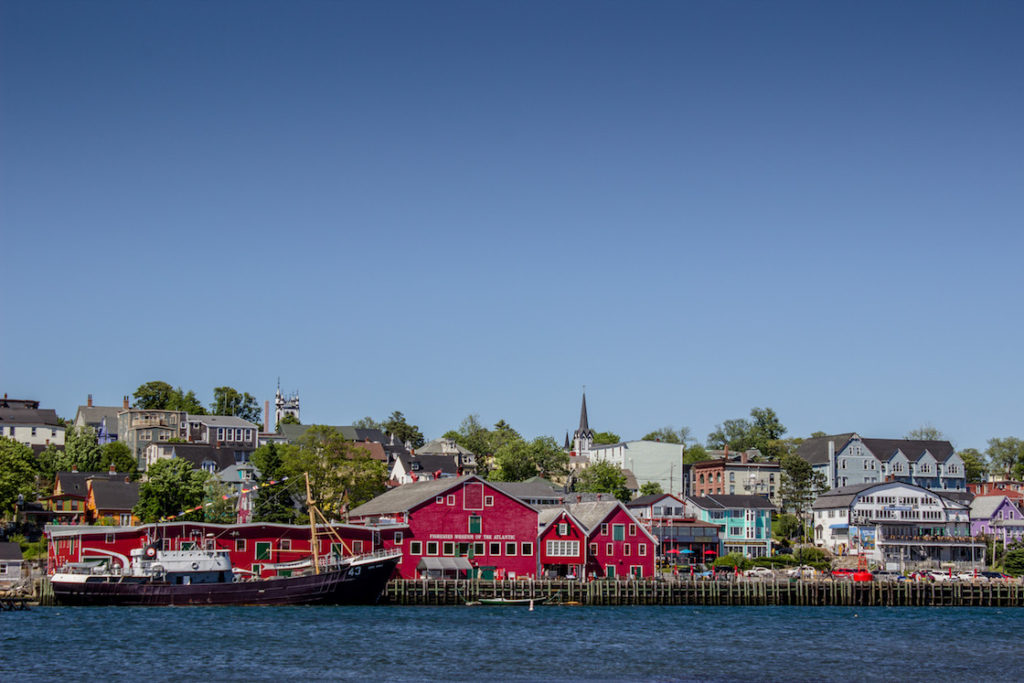 Book a Lunenburg tour:
Restaurants in Lunenburg and Mahone Bay
When it comes to seafood the east coast doesn't mess around, so be sure to stop by The Old Fish Factory which overlooks the wharf and is one of the best places to eat in Lunenburg. The restaurant is housed in a former fish processing plant next to the Fisheries Museum of the Atlantic, and serves up local beers and wine alongside full lobster dinners and their famous fish 'n chips.

In Mahone Bay, Jo-Ann's Deli, Market and Bake Shop is the perfect place to prep for a picnic, and has been a cornerstone of the community for over 30 years. Grab a fresh dish from the deli like hearty lasagna or a lobster sandwich, then treat yourself by scooping up some fresh-baked cookies, muffins or even a delicious homemade pie.
How to get there: The drive from Halifax to Lunenburg only takes about one hour along Highway 103, and it's worth taking some detours to see famous Nova Scotia sites like Peggys Cove along the way.
Top tip: En route to Mahone Bay, make a pit stop at Queensland Beach which is one of the most popular beaches on the South Shore. The sand is brilliantly white, and there are change rooms and washrooms on site.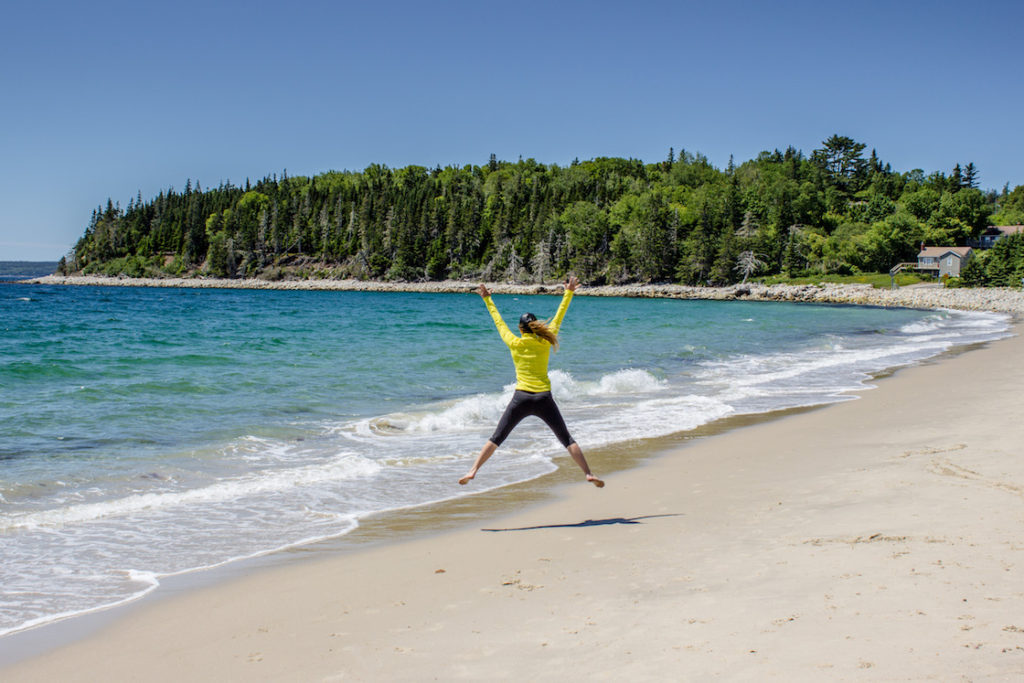 Places to stay in Lunenburg and Mahone Bay
YOU MIGHT ALSO ENJOY:

SHARE THE PINSPIRATION! CLICK THE IMAGE BELOW TO PIN: