Floating wine barrels, converted monasteries, treehouses; when it comes to unique accommodations, Prince Edward Island has unforgettable options on every coast.
Canada's tiniest province packs a punch when it comes to inventive lodging, and those willing to get a bit off the beaten path (and maybe give up creature comforts like ensuite bathrooms) when deciding where to stay in PEI are guaranteed to have an experience they won't soon forget.
From yurts to off-the-grid glamping, here are some of the most unique places to stay in PEI.
This post may contain affiliate links, which Globe Guide receives compensation for with each click or purchase at no additional cost to you. Thanks for your support!
Floating wine barrel: Nellie's Landing
Name something more memorable than sleeping in a floating wine barrel. I'll wait.
A handful of them are perched at Nellie's Landing in Murray Harbour, a tiny fishing village in southern PEI near the Wood Islands ferry that heads to Nova Scotia.
A double bed, side table and TV are inside each barrel, which also has a large window for looking out at the action in the marina. Guests get their own deck complete with patio furniture, umbrellas and a fridge (for chilling wine, natch), and there are also a couple of houseboats available to stay in.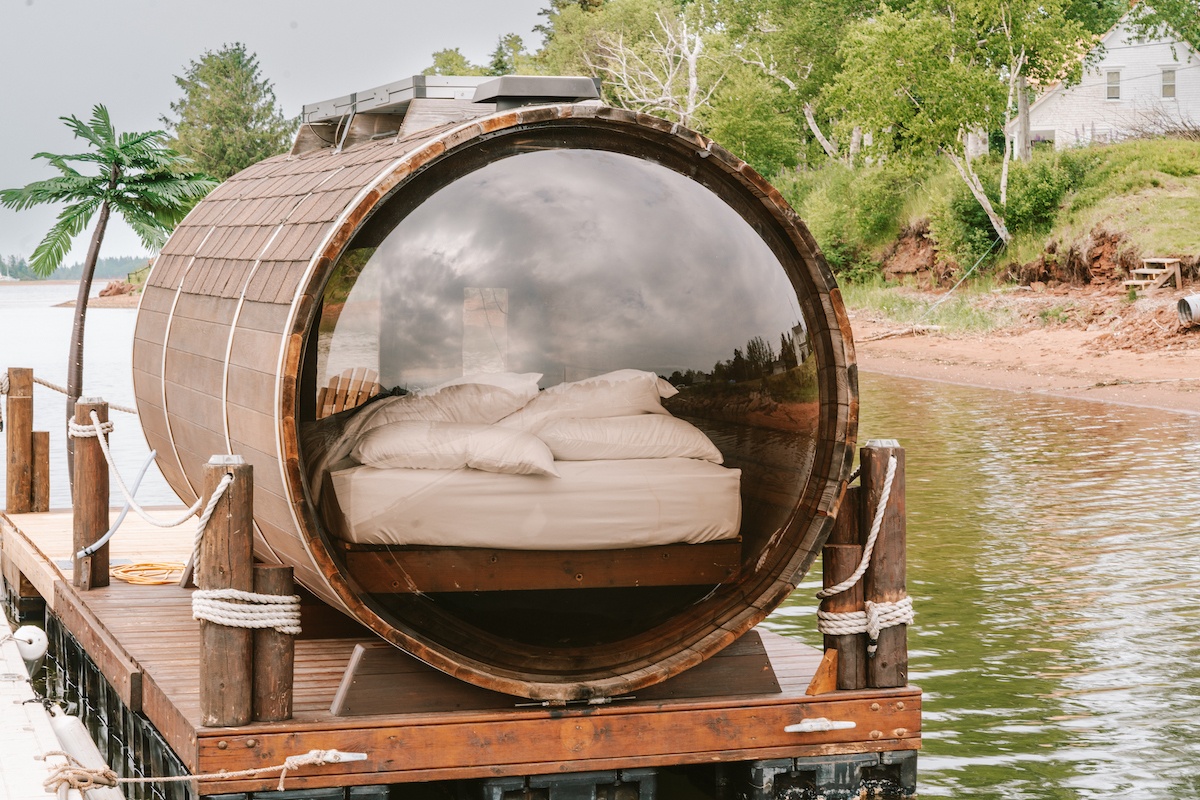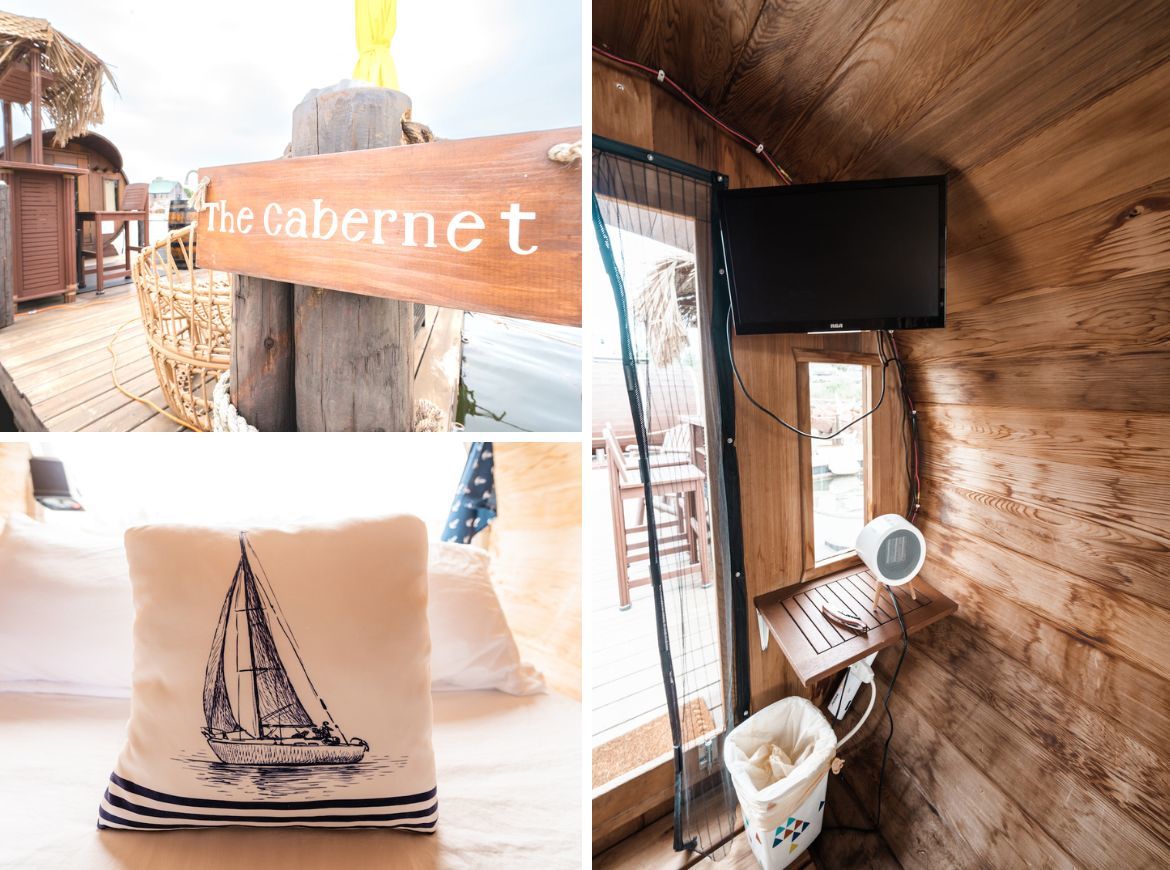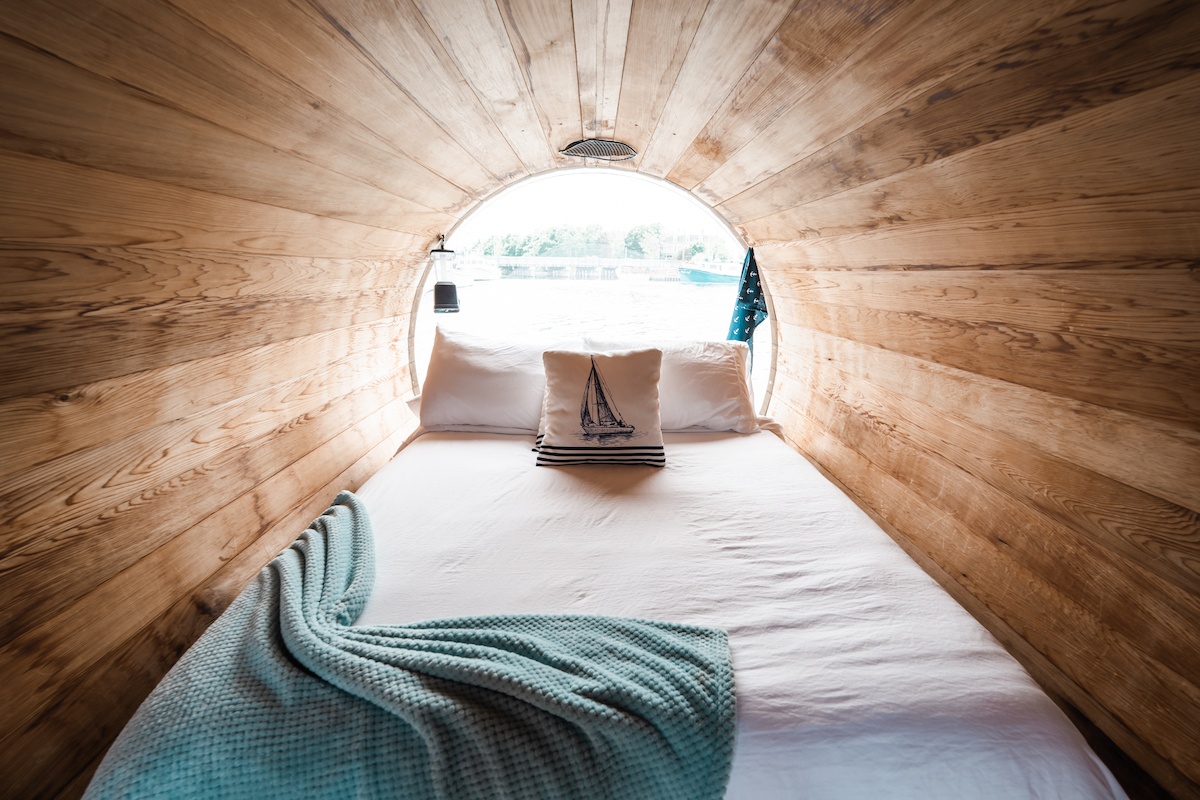 Part of the Confederation Trail system is near Murray Harbour, and e-bike rentals are available to head out and explore the bike path, head to the beach or go wine tasting.
Considerations: There's very little storage space in the barrels, so leave most belongings locked in a vehicle if possible. Nellie's Landing is not rated as accessible, since a steep, narrow ramp leads down to the floating dock and up to the shared washrooms. There are a handful of places to eat in Murray Harbour; if they're closed during your stay, head over to Montague which is a 20 minute drive away.
Off-grid cabin: Meridian 63
One of the top places to stay in Prince Edward Island to feel like you're getting away from it all is Meridian 63, which bills itself as 'luxury camping.'
These minimalist, Scandinavian-inspired tiny cabins are in Strathgartney Provincial Park, with easy access to mountain biking and hiking trails.
Boasting floor-to-ceiling windows to make the most of the view, a double bed in a cozy loft space, living room, private deck and outdoor firepit, they're also completely off-grid and rely on solar power.
Shared washrooms and a kitchen are found in the common area down by the parking lot, about 300 feet from each cabin.
Considerations: While Meridian 63 has expansion plans, there are currently no paved pathways in the grassy hill leading up to the cabins which affects accessibility. Pack light, or request one of the cabins down near the bathrooms. Loft spaces are accessed by a steep ladder and there is low head space, which makes them challenging to climb into.
Yurt in the woods: Nature Space Resort & Retreat Centre
Head to the North Shore for some zen at Nature Space Resort, a family-run property with Mongolian glamping yurts.
Animal-themed yurts have one queen size bed, and a day bed that converts into two twin beds to sleep up to four people.
While a wood burning stove adds to the ambiance (there's also air conditioning for the summer months), the real attraction is a private hot tub nestled among the woods.
Each yurt also has its own picnic area and fire pit surrounded by trees, offering plenty of privacy and an idyllic place to unwind.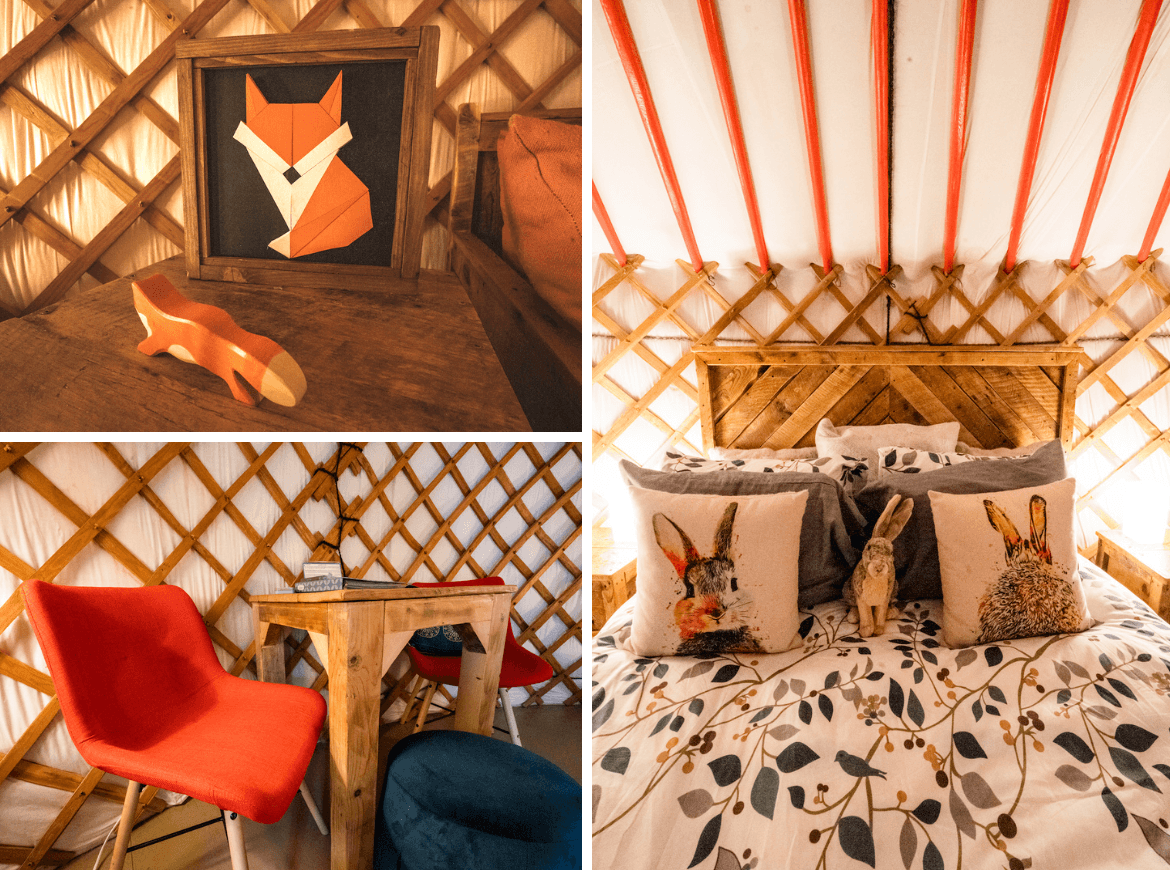 Guests have access to a shared kitchen and bathrooms back in the main area of the resort. There's also a pet-friendly two bedroom cottage on site, as well as the one bedroom Eagle's Nest Loft which is an apartment above the boathouse overlooking the lake.
Nature Space specializes in wellness retreats, and has a large yoga pavilion, outdoor labyrinth and group fire pit.
Be sure to book a kayaking excursion on the neighbouring lagoon; this spot has been identified as an Important Bird Area by Nature Canada which means incredible birding opportunities.
Considerations: Bathrooms are shared, so book into the pet-friendly Blue Jay or Kingfisher yurts near the resort's main area to make those middle-of-the-night washroom runs quicker. Remember to pack bug spray, as the insects out here can be ferocious.
Luxe spa escape: Mysa Nordic Spa & Resort
What could possibly be better than spending a day at the spa? Getting to stay overnight, then doing it all again the next day!
Mysa Nordic Spa and Resort is on the banks of St. Peters Bay on the northern part of the island, near the Greenwich Dunes Trail in PEI National Park.
This is the island's first nordic spa, and boasts thermal baths, essential oil steam rooms, relaxation areas like fire pits, cold water plunges and a Finnish sauna. Book a massage, practice mindfulness in the meditation room, and dine at the acclaimed on-site restaurant which uses only locally-sourced ingredients including many grown right on property.
READ MORE: 5 wellness-focused things to do in Prince Edward Island to feel zen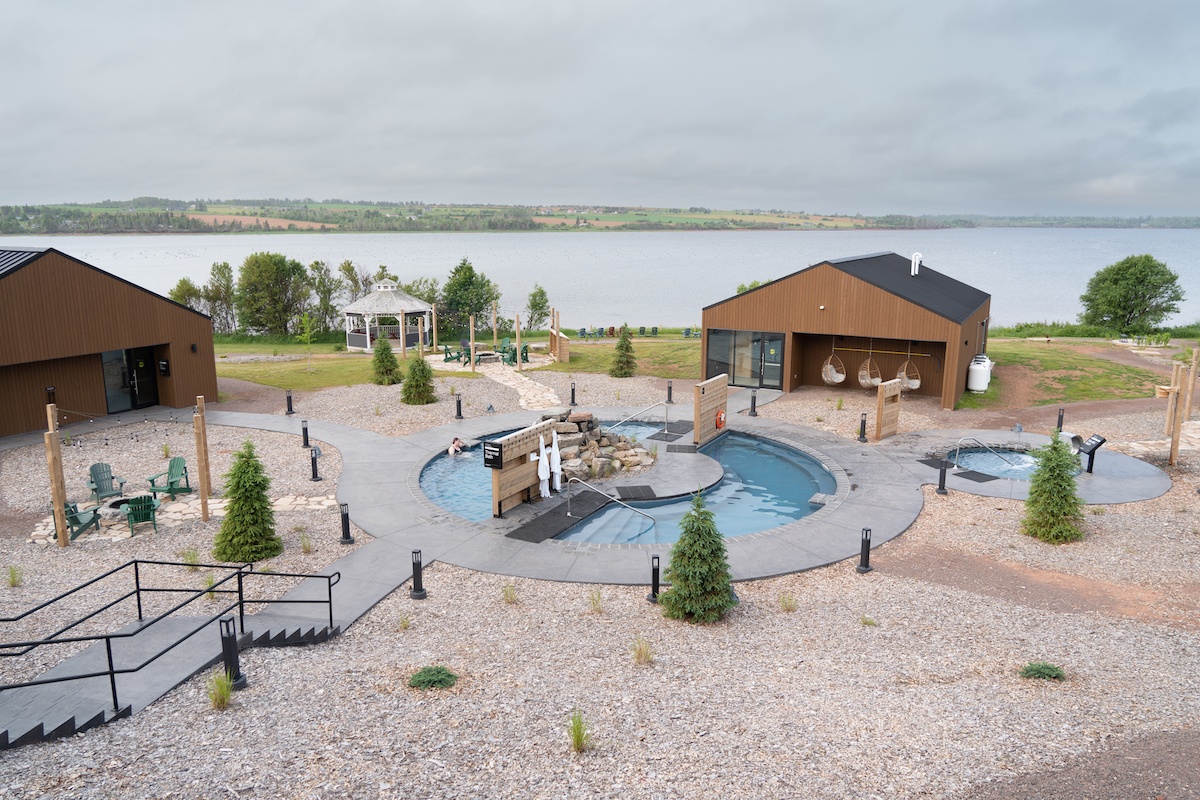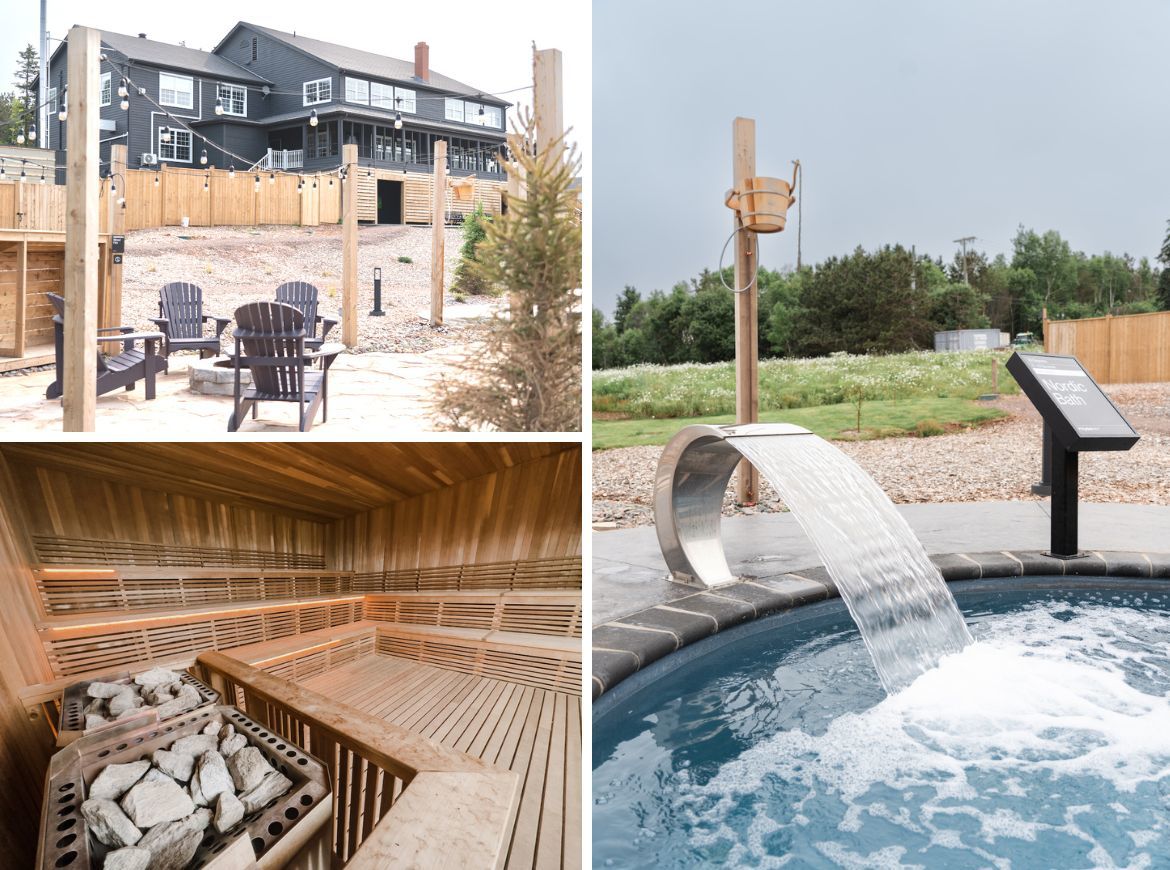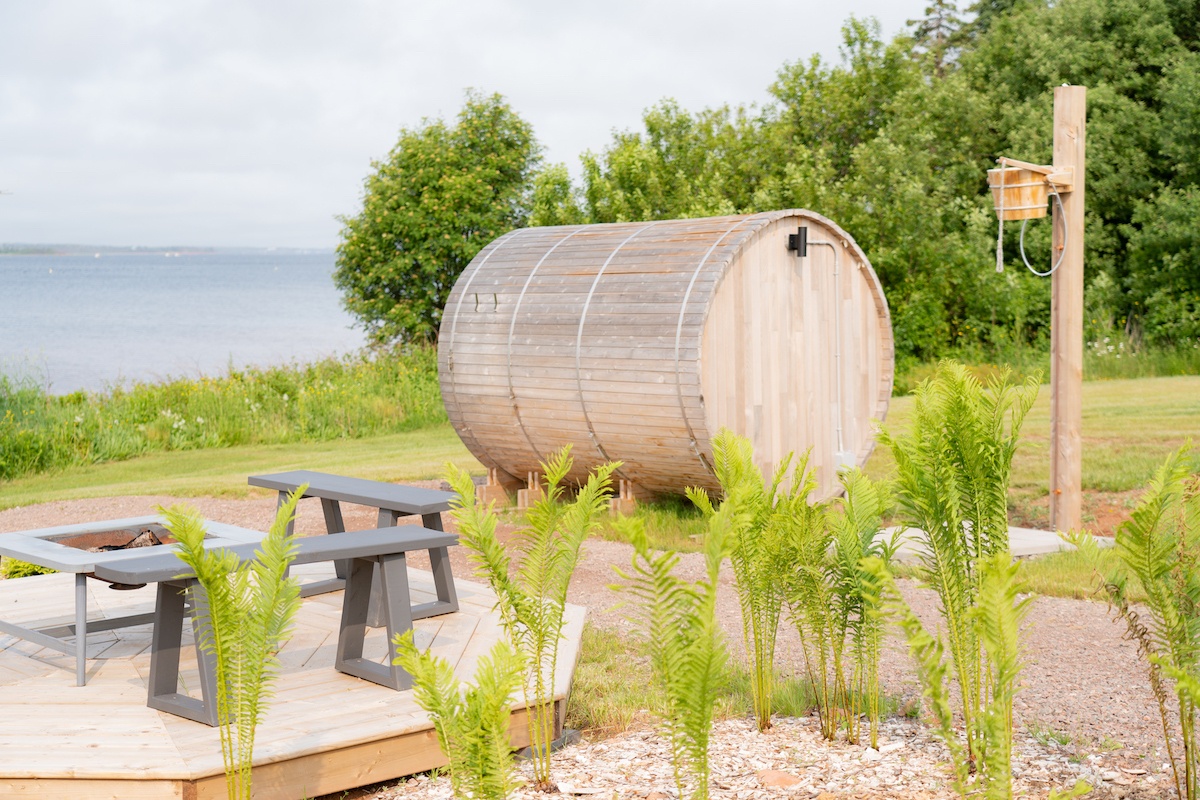 Formerly the Inn at St. Peters, Mysa (which is Swedish for 'cozying up') was renovated and reopened under new ownership in 2022. It now boasts 16 waterfront cottages and the luxe Bayview Suite overlooking the thermal pools, making this one of the best places to stay in PEI.
Considerations: Room rates don't include spa access ($65/person for the full day thermal experience), though there is a Weekday Wellness package that includes one night in a waterfront cottage, two spa passes, a bottle of sparkling wine and one charcuterie board for $479.
Houseboat in the harbour: Floating cottages on the Quay
It's hard to beat the location of the Dream Weaver floating cottages, which are perched right in the Peake's Quay Marina in the heart of Charlottetown just steps away from the shops and restaurants.
These accommodations are hosted on Airbnb, and have a kitchen, bathroom, one bedroom and a living room with a pullout sofa to sleep up to four people.
The highlight is the huge, sun-soaked rooftop deck overlooking the water, and guests love the thoughtful touches like local treats on arrival.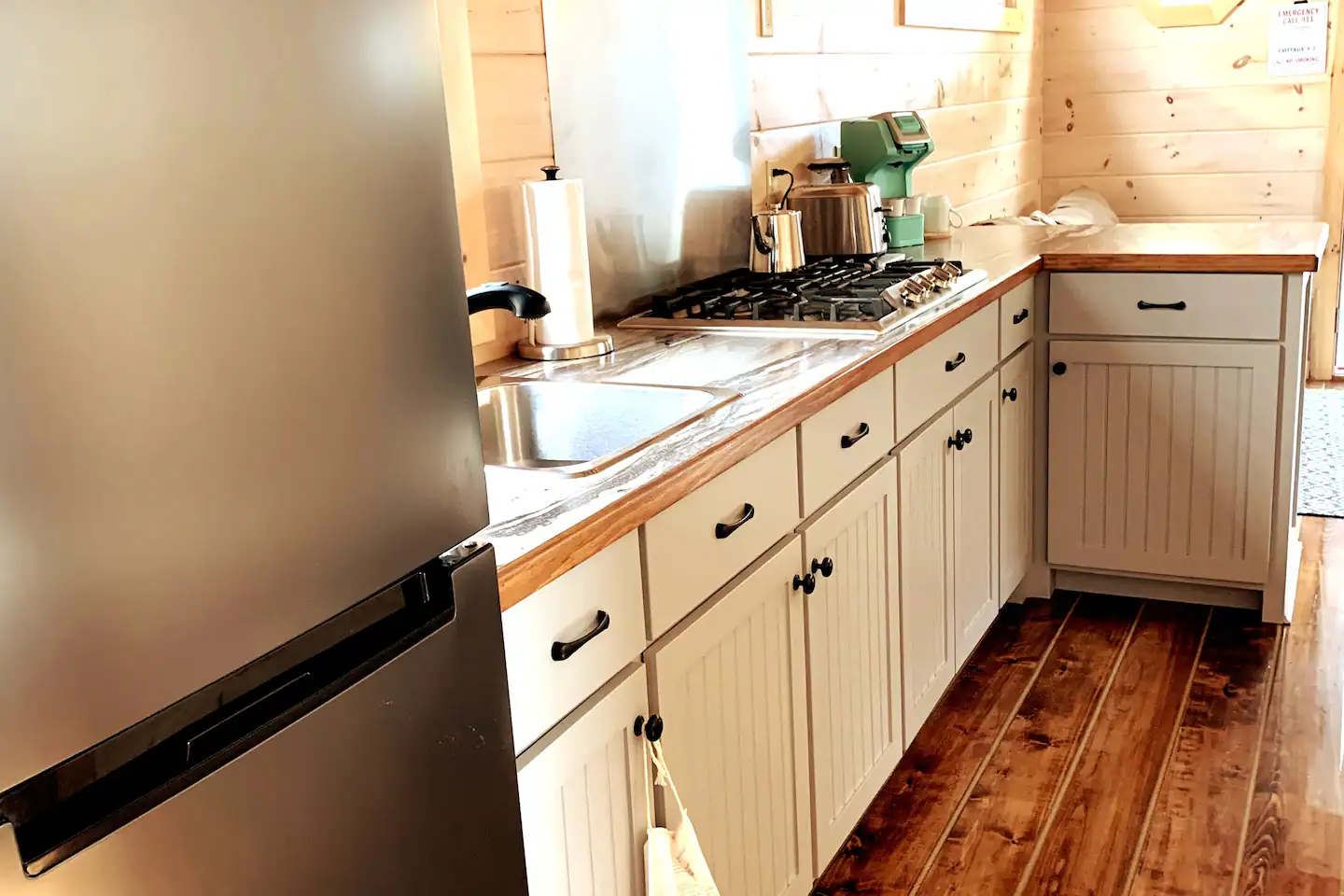 Considerations: It can sometimes be a bit loud depending on what's happening at the marina. There's paid parking in the public lot next to the waterfront, while free parking is a five minute walk from the cottages.
YOU MIGHT ALSO ENJOY;
SHARE THE PINSPIRATION! CLICK THE IMAGES BELOW TO PIN: