Glamping along windswept beaches, journeying back through time at historic forts, and adrenaline-fuelled adventures like tidal bore rafting and rappeling to waterfalls are just a few of the fun things to do in Nova Scotia, Canada.
The maritime province is famous for its east coast hospitality, spectacular scenery, and the lively pub nights that are all but guaranteed to include a spontaneous, rousing fiddle performance at some point.
Charming fishing villages and picturesque lighthouses dot the shoreline, there are multiple UNESCO World Heritage Sites, and those who time their visit right might be lucky enough to spot one of the huge whales that call the surrounding waters home.
From wine tasting in sun-soaked valleys to coastal road trips, here are some of the best things to do in Nova Scotia.
Drive the scenic Cabot Trail
One of the best places to visit in Nova Scotia is the island of Cape Breton, which is home to one of the world's most iconic drives.
The Cabot Trail circles the coastline, highlighting some of the province's most remarkable scenery like pristine bays, sweeping beaches, waterfalls and rocky cliff faces. The 300 kilometre loop includes stops in Cape Breton Highlands National Park and the Gulf of St. Lawrence, and there are plenty of opportunities for wildlife watching.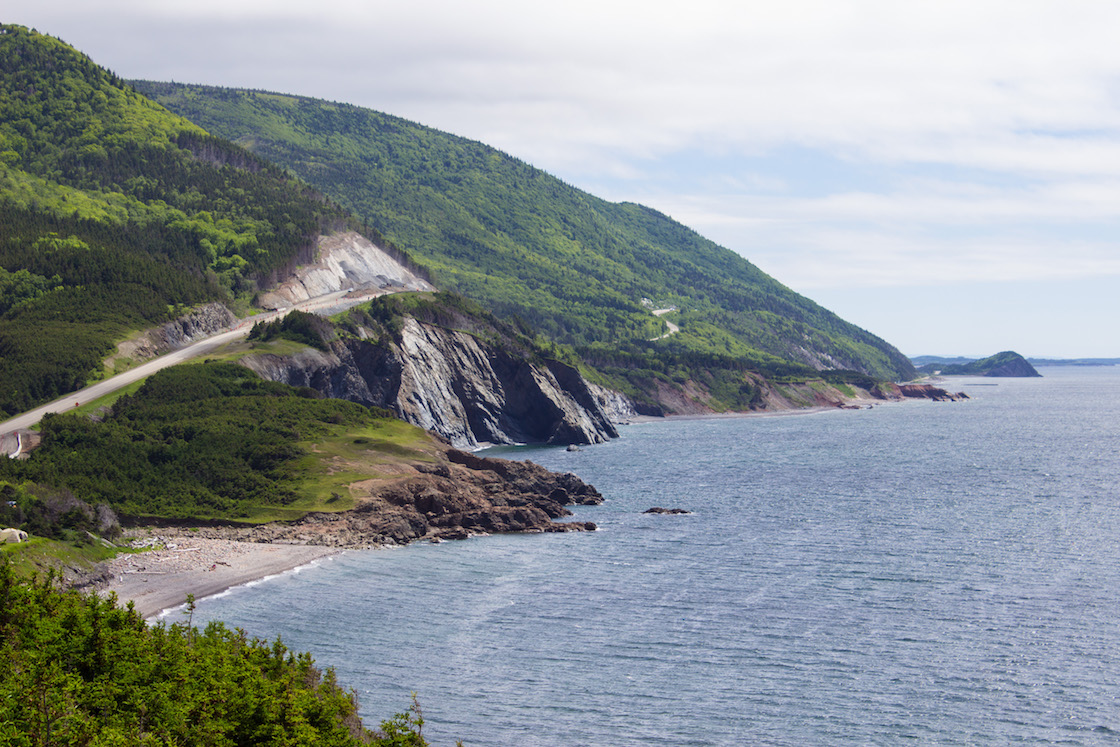 While the Cabot Trail drive can technically be done in about four hours, budget at least a couple of days to properly explore spots like Ingonish, the Acadian fishing village of Chéticamp, and to go hiking along the Skyline Trail which has great views looking back at the road.
READ MORE: 13 stunning spots on Nova Scotia's Cabot Trail worth stopping for
It's also worth making a detour to The Red Shoe Pub in Mabou, which was founded by the famous Canadian music family The Rankins. It's typically open from May through October, has live entertainment every night and serves up tasty local specialties.
Want to enjoy the scenery and let someone else do the driving? Book one of these guided tours with Viator:
Hang out in lively Halifax
Nova Scotia's capital is a fun place to spend at least a few days soaking up the lively atmosphere; being a college town, there are bars and pubs everywhere.
Some of the best are down by the waterfront or along Argyle Street, and you'll often hear live music going until the wee hours of the morning.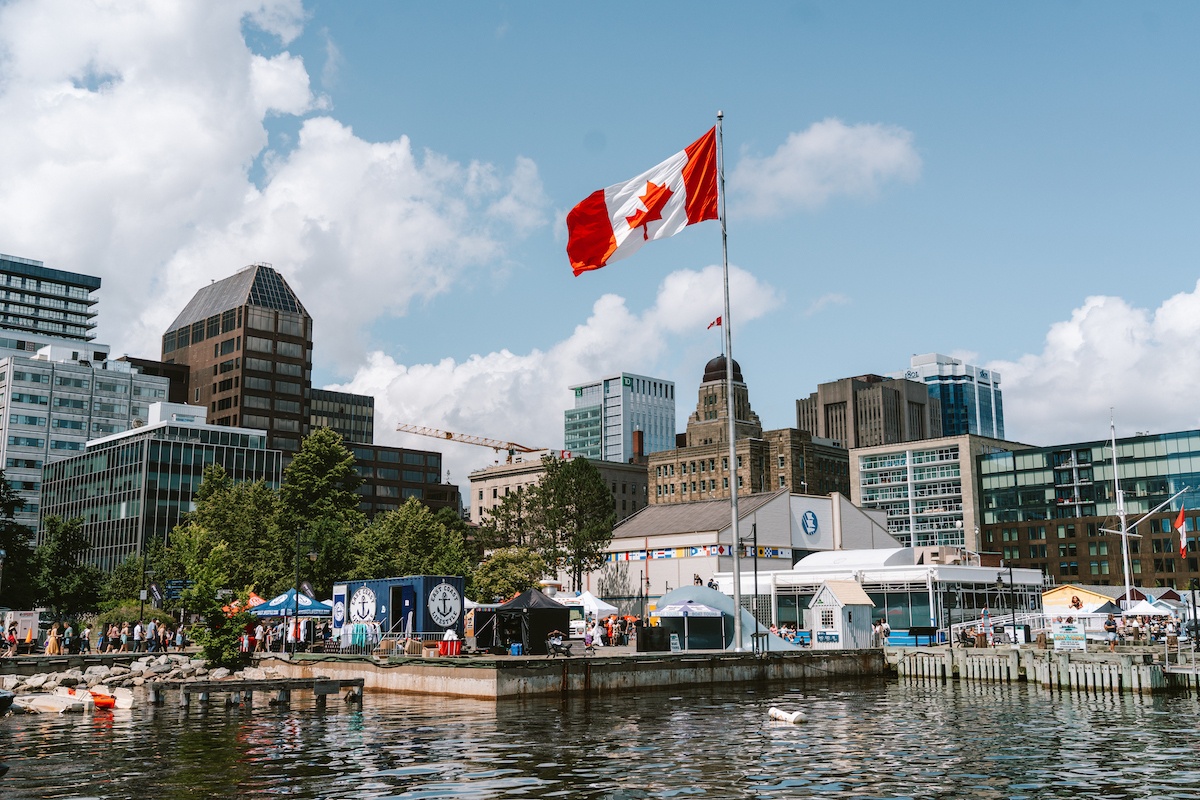 Halifax is a great base for day trips to nearby areas like the South Shore and Lighthouse Route, and is also home to many of the Nova Scotia tourist attractions including the Pier 21 immigration museum, the iconic Citadel overlooking the city and the sprawling Halifax Public Gardens.
READ MORE: Top 10 things to do in Halifax, Nova Scotia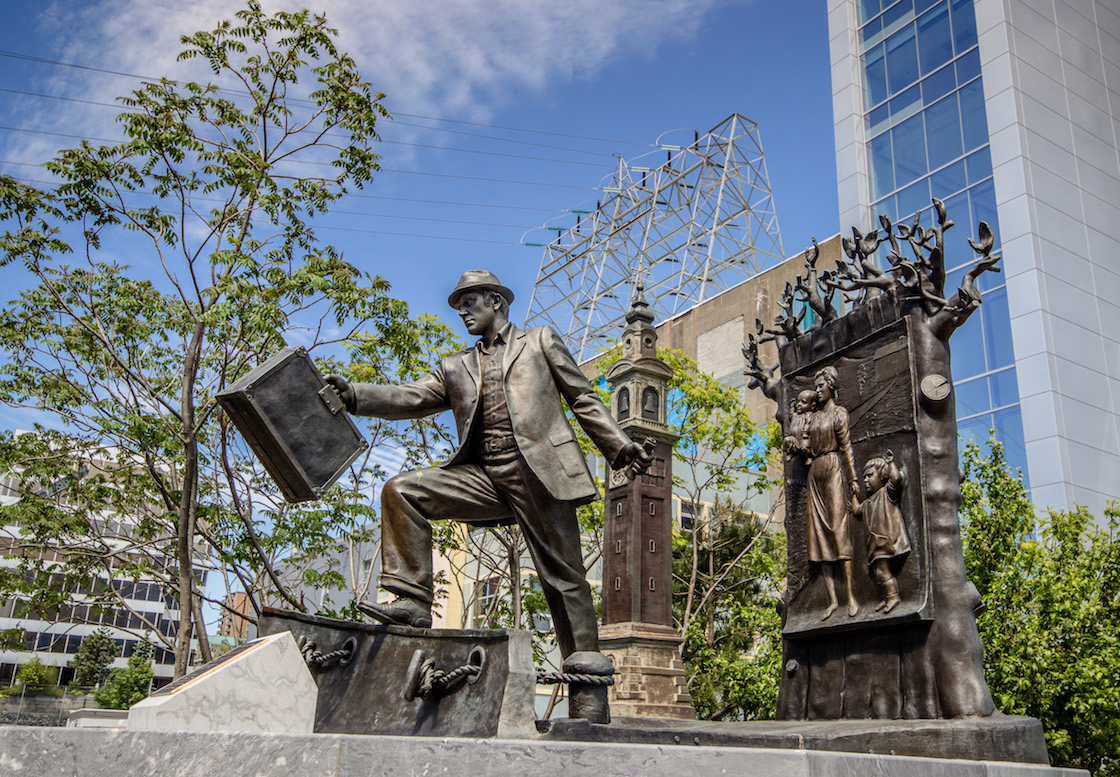 Be sure to take a stroll along the four-kilometre Harbourwalk, which includes the Historic Properties where blocks of warehouses and Victorian-era buildings dating back to the 1700s have been beautifully restored.
Book one of these popular tours in Halifax:
Go tidal bore rafting
Ever been in a blender full of chocolate milk? That's exactly what tidal bore rafting on the Shubenacadie River is like!
Twice a day, the natural tidal bore phenomenon in the Bay of Fundy sees the water literally pile up on itself, creating mammoth, churning waves in spots that were tranquil sandbars just moments before. You can view it from above in Cape Split and Cape d'Or, or experience it firsthand by taking a guided tour in a zodiac.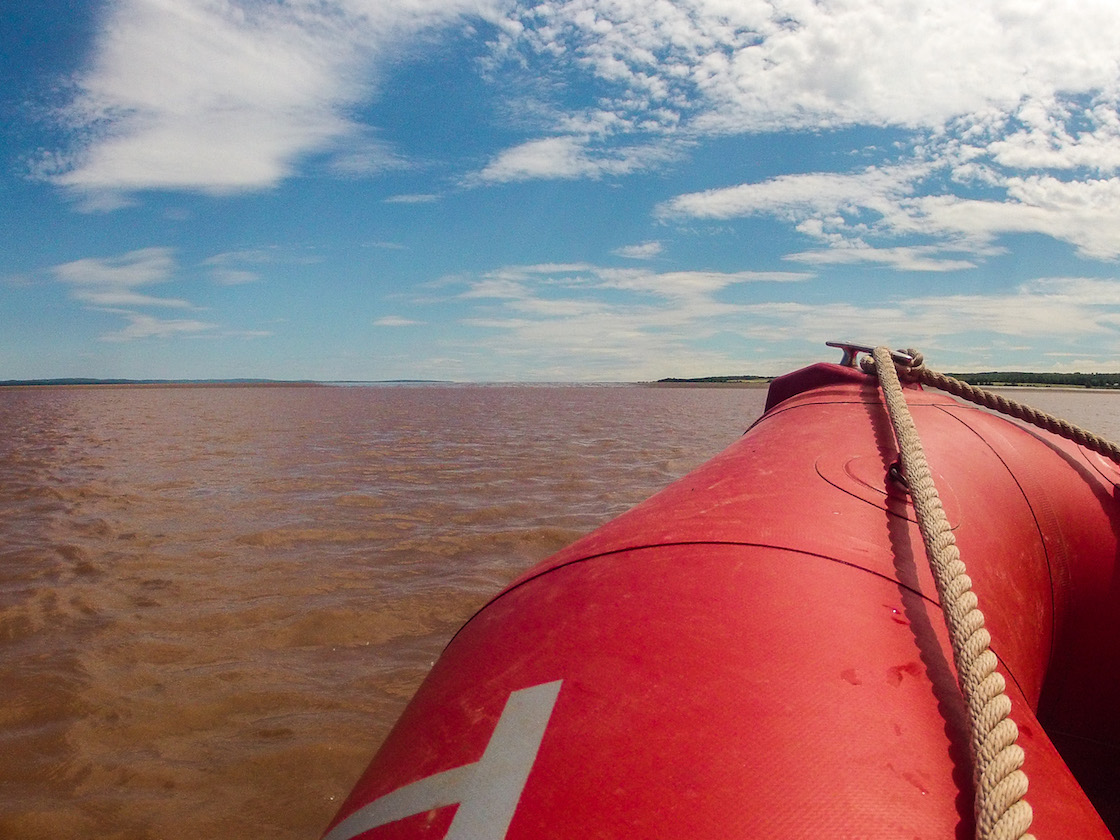 This thrilling excursion is one of the most fun things to do during a trip to Nova Scotia for adrenaline seekers…as long as you don't mind getting soaking wet.
Sip wine in the Annapolis Valley
For a milder experience, head to the beautiful town of Wolfville and spend a day at the surrounding Annapolis Valley vineyards to sample the best Nova Scotia wines. The province's l'Acadie grapes thrive in cold temperatures, and produce Tidal Bay which is a local favourite.
Enjoy an organized or self-guided tour of the Wolfville wineries, stopping at spots like Luckett Vineyards which is famous for its bright red phone booth in the middle of the vines, Lightfoot & Wolfville which has a beautiful, airy tasting room featuring rustic wood beams, and the Planter's Ridge artisanal winery housed in a centuries-old timber frame barn (you can stay overnight, too!).
Don't miss Benjamin Bridge, which is one of the best spots for fall colours in Nova Scotia and has a wine vending machine in the vineyards.
Book one of these wine tasting tours:
READ MORE: Wolfville wineries: The best Annapolis Valley vineyards
Nosh on some east coast specialties
One of the highlights of visiting Nova Scotia is all the good food, and there are some local specialties worth making a special trip for.
Donairs: Similar to gyros which are popular in Europe, these tasty wraps are a combination of shaved meat, tomato, onion and sauce stuffed into a warm pita. The best place to try one is at King of Donair in Halifax, and they're so legendary that the late Anthony Bourdain made sure to chow down on one when he visited the province in 2014.
Seafood: No Nova Scotia trip is complete without indulging in some fresh seafood, and there's no shortage of ways to enjoy it. Fish 'n chips, lobster rolls and Digby scallops are local favourites, and festive lobster dinners make for a fun night out.
At places like The Shore Club in Hubbards or in the fishing village of Baddeck, you can enjoy a buffet of things like lobster, mussels and chowder for a set price, then dance the night away.
To up the experience even more, book a lobster boil experience in Cape Breton Highlands National Park.
Parks Canada sets up on the beach, and their fun guides will teach you how to properly cook a lobster before enjoying an oceanfront feast, and there might even be live fiddle music.
Alexander Keith's: This brewery in Halifax was founded in 1820 by Alexander Keith, who served three terms as the city's mayor.
While ale production has since moved to a larger location away from Lower Street, guests can still tour the facility led by actors in period costumes who outline the company's history and brewing process. There's also musical entertainment, stories and plenty of beer samples. Click here to book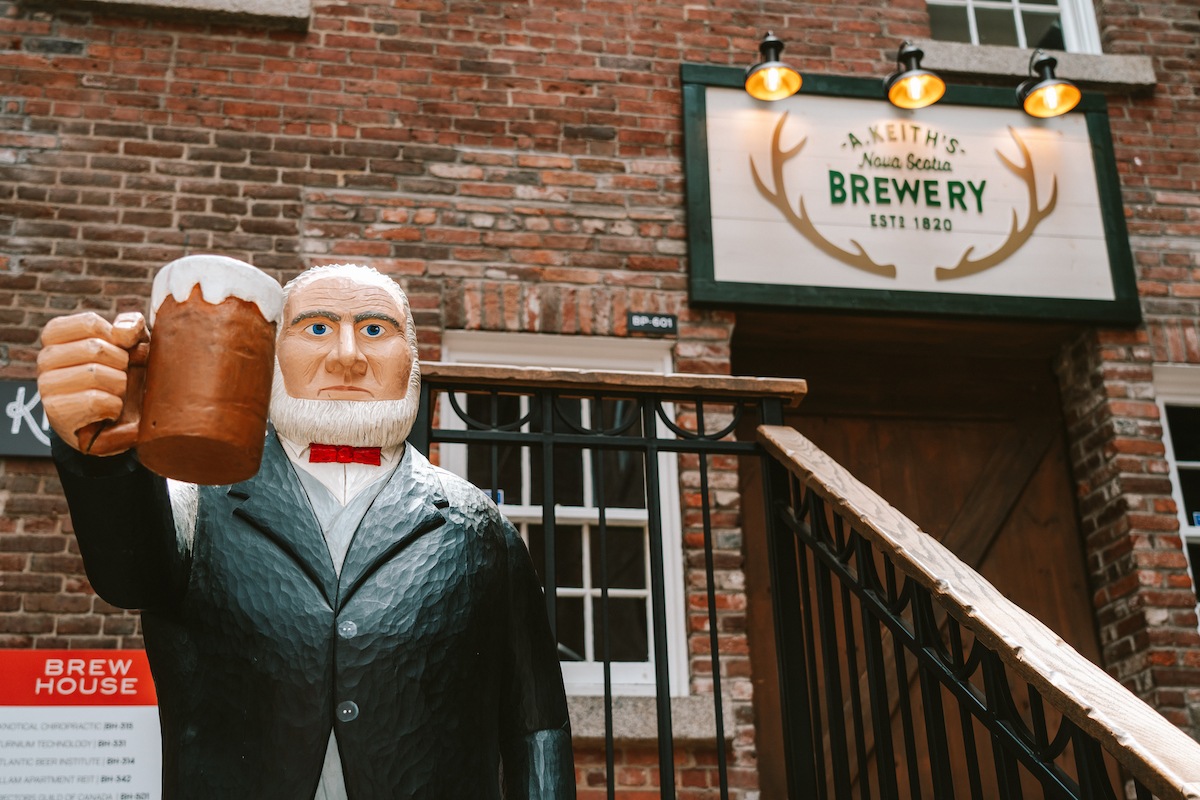 Go glamping
So long, generic beige hotel room; one of the best things to do in Nova Scotia is booking a quirky campsite and spending a night under the stars.
Parks Canada has five Ôasis units in Kejimkujik National Park and National Historic Site (and eventually in Cape Breton Highlands National Park), that sleep four people in a tear-drop shaped, suspended hammock loft.
There are also oTENTiks in a handful of parks including the Grand-Pre National Historic Site and Cape Breton Highlands National Park, which are like a mix between a tent and a cabin with multiple beds, a dining area, balcony and fire pit.
Check out the vintage boler at The Old Ten Spot in the Annapolis Valley, and geodesic domes around the province that are perched on cliffsides, situated on lakeside campgrounds and even up in trees.
Astronomy lovers will want to stay in a heated Sky Bubble along the Quinan River to watch the night sky from the comfort of bed, and you can even sleep in a yurt on a private island off the coast of the Blue Rocks fishing village near Lunenburg.
Up in Maitland, Gravity Luxury Domes has geodesic domes overlooking the Bay of Fundy complete with their own outdoor fire places and private hot tubs.
Relax at a Nordic spa
Enjoy some R&R during your Nova Scotia vacation by unwinding at Sensea, a lakefront Nordic spa in Chester. There are hammams, saunas, hot and cold baths for hydrotherapy circuits, and relaxation areas surrounded by thick groves of trees near the ocean.
Book a massage, watch a spa ritual, breathe deeply in the scented steam rooms, and indulge in the 'open bar' of lotions, then fall into an eventual, well-deserved state of bliss.
Combine a visit to the iconic lighthouse in Peggy's Cove with a spa session at Oceanstone Resort. Their hydrotherapy circuit opened in summer 2023, and has a steam room, sauna, hot tubs and plunge pools just a short walk from the ocean.
Explore the Nova Scotia Lighthouse Route
One of the best things to include on a Nova Scotia itinerary is driving along the Lighthouse Route, which winds along the South Shore between Halifax and Yarmouth.
It stretches 339 kilometres, but road-tripppers can get a quick taste of it by doing a loop between Halifax and historic Lunenburg.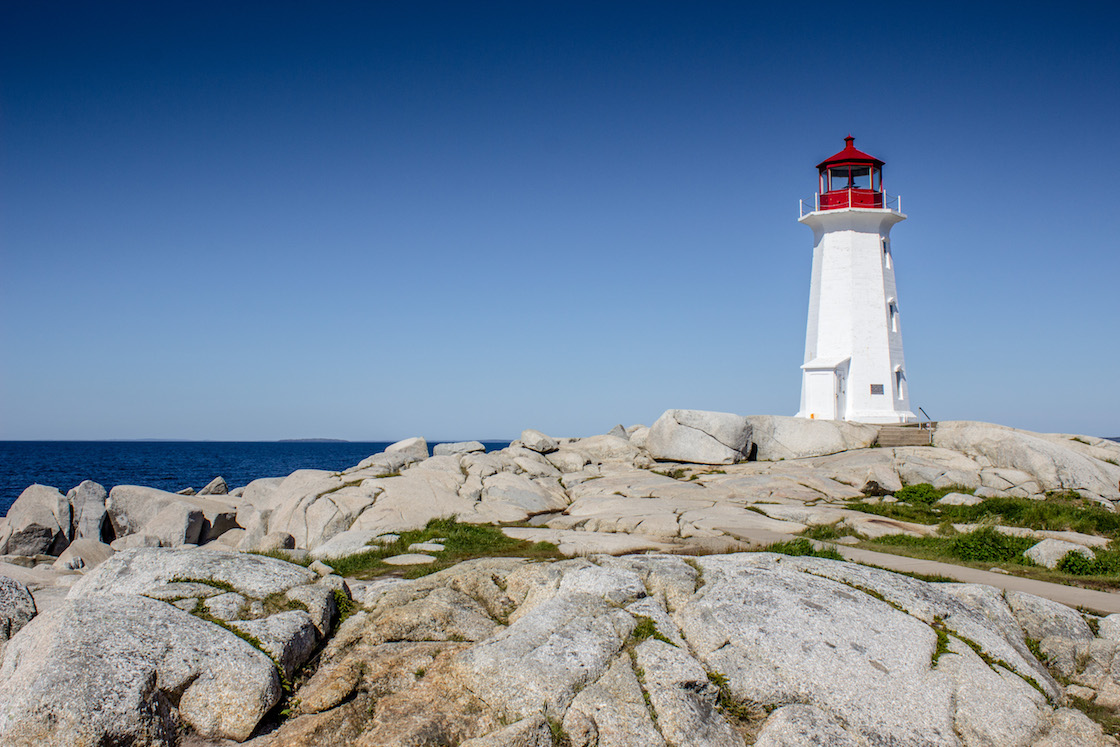 Scenic stops include the iconic lighthouse at Peggys Cove, the seaside resort village of Chester, colourful Mahone Bay, and Lunenburg which is a UNESCO Heritage Site.
Cap off the day at Ironworks Distillery in Lunenburg, which produces award-winning spirits with local ingredients like Nova Scotia apples, Saskatoon berries, raspberries and blueberries.
Step back in time at Fortress Louisbourg
Those who find themselves in Cape Breton will want to stop in at Fortress Louisbourg, which is a former French town and one of the top places to visit in Nova Scotia for history buffs.
The national historic site dates back to the 1700s and is like a living museum, complete with soldiers, dancing ladies, sailors, fishermen, bakeries and live cannons. There are guided and self-guided tours around the fortress walls, and activities like lace-making, a Fortress Rum class, the chance to fire a musket or be the Prisoner of the Day.
To up the experience, book an overnight stay at the 18th century Lartigue house or an old-school equipped camping site, and feel like you have the whole fortress to yourself.
Go whale watching
Another popular activity in Cape Breton and over in the Bay of Fundy is whale watching, and depending on the season you might spot humpbacks, pilot whales, orcas and those cute belugas.
While sightings aren't guaranteed, chances are you'll still see other wildlife including seals, porpoises and bald eagles…and most likely, a lighthouse.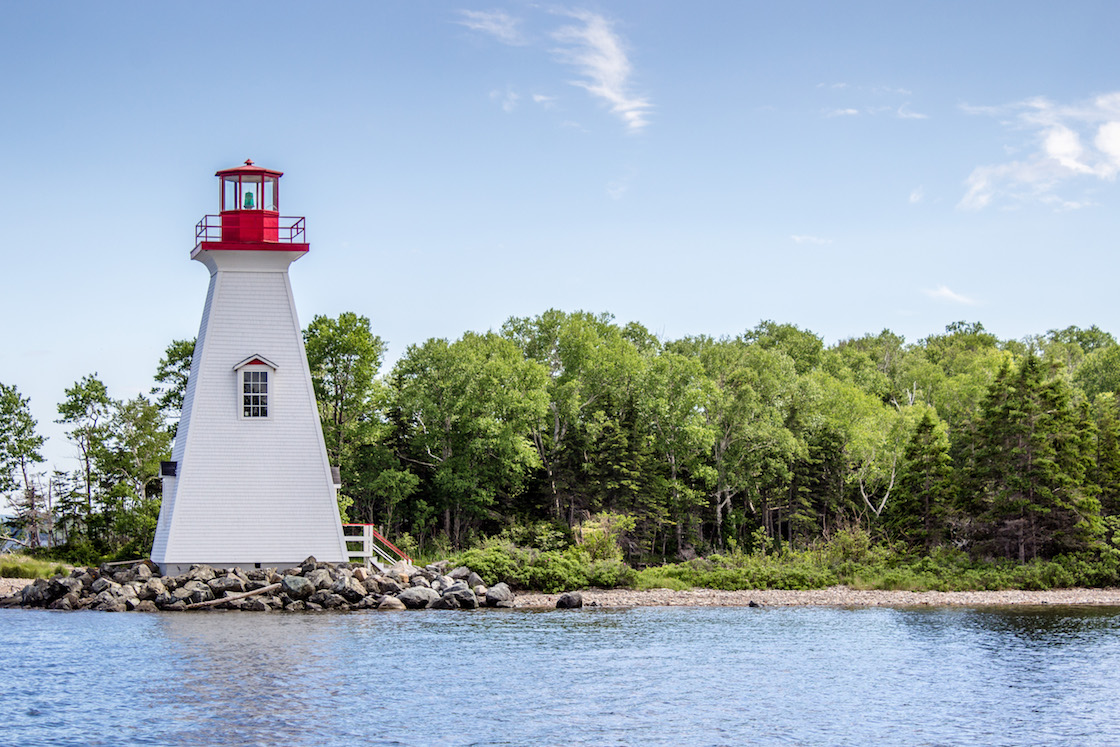 This article was written in collaboration with Tourism Nova Scotia
YOU MIGHT ALSO ENJOY:
SHARE THE PINSPIRATION! CLICK THE IMAGES BELOW TO PIN:
This post may contain affiliate links, which Globe Guide receives compensation for at no additional cost to you.